Poached Lobster Tails w/ Lemon Thyme Butter Sauce
Makes 3 Servings
WINE PAIRING
Chablis, White Burgundy or Bordeaux Blanc Wine
Gently poaching lobster tails in butter and cream allows you to preserve their delicate texture and flavor. Better still, once the lobster tails are cooked, the poaching liquid becomes the base for an incredibly easy sauce.
The result is so quick you could eat lobster on a weeknight (if using pre-shucked lobster tails…it may take a bit longer if you're shelling yourself).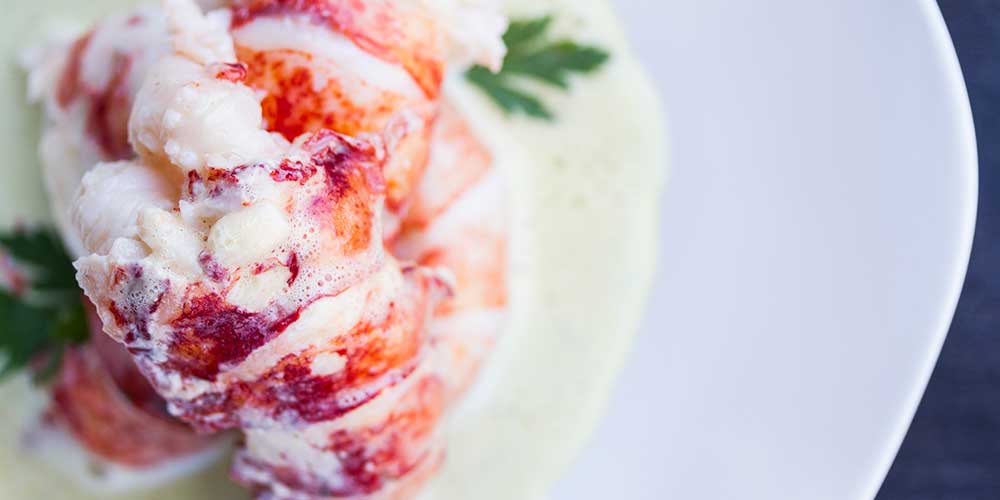 DIRECTIONS
1
De-vein the lobster tails (if necessary).
2
In a small pot combine the butter, half and half/cream and water over medium low heat.
3
Add the lobster tails and cook them, spooning the cream/butter mixture over them, until they firm up, curl, and turn white (they should look somewhat like giant cooked shrimp).
4
Remove each tail to a plate as they finish cooking.
5
When all the lobsters have cooked and are out of the pot, slowly drizzle the poaching liquid into a blender as it blends the salt, lemon juice, lemon thyme, egg yolks and black pepper.
6
When the sauce comes together, pour it into the bottom of a bowl. Top with the lobster tails. Serve.