With its delicate shade of pink, this cocktail is just as lovely to admire as it is to drink. We used only red roses when we made our flower paste, which we then turned into our rose simple syrup, so that the color was a pure pink.
The floral notes from the elderflower syrup and rose simple syrup are balanced by the tartness of the lemon juice, and a dash of club soda at the end gives it a nice, subtle fizz.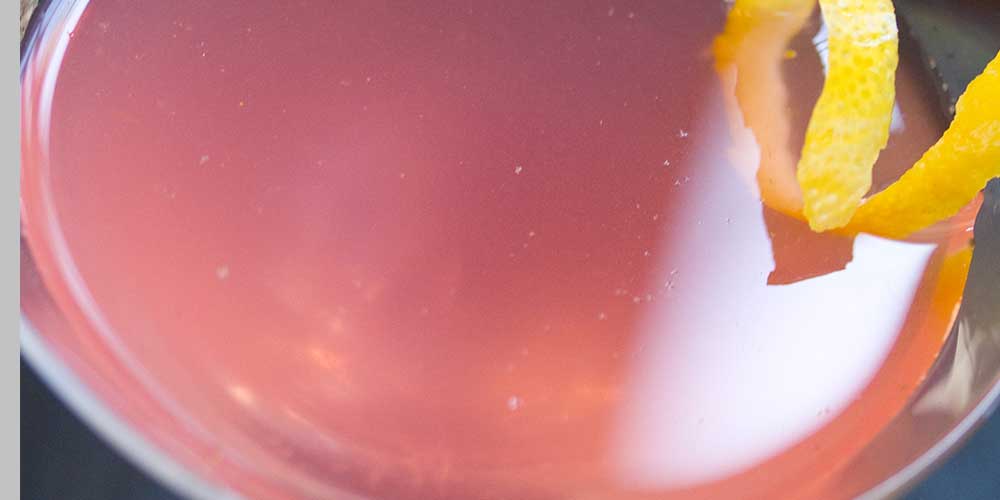 DIRECTIONS
1
Fill a mixing glass half-full with ice.
2
Pour vodka, rum, elderflower syrup, rose simple syrup and lemon juice into glass and shake with a cocktail shaker.
3
Strain into a martini glass and top with club soda.
4
Garnish with a lemon twist.
Mixologist: Katie Wallace