This simple side dish harnesses the flavors of browned butter, lemon, and wild porcini mushrooms to make orzo exciting.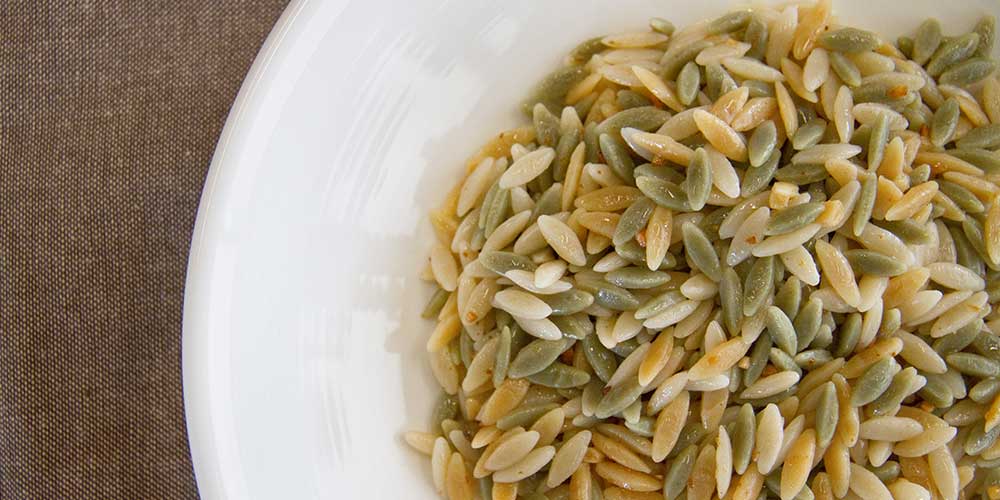 INGREDIENTS
1 cup Orzo Pasta (we used Rainbow Orzo)

¾ tsp Porcini Powder (or grind your own – How to Grind Porcini Powder)

1 ½ tsp Lemon Zest, finely grated or minced

4 tbsp Unsalted Butter

½ large clove of Garlic, minced

Lemon Juice, Salt & Pepper to Taste

DIRECTIONS
1
Bring a pot of salted water to a boil and stir in the orzo. Cook until al dente (approximately 8-10 minutes). Drain.
2
(Start while the orzo is cooking) Melt the butter in a large saucepan or skillet and cook it until it starts to brown. Add the garlic and
sweat
it (reducing heat if necessary) until it is aromatic and softens.
3
Add the porcini powder and lemon zest, continue to cook briefly.
4
Drain the water from the orzo and toss it in the melted butter. Taste & season with salt, pepper, and freshly squeezed lemon juice.