Sipping on a lavender martini is a perfect way to relax. We used lavender buds to make a lavender simple syrup that adds a nice combination of sweet & floral flavor to your regular gin martini. When garnished with an edible flower, the presentation is simple and elegant.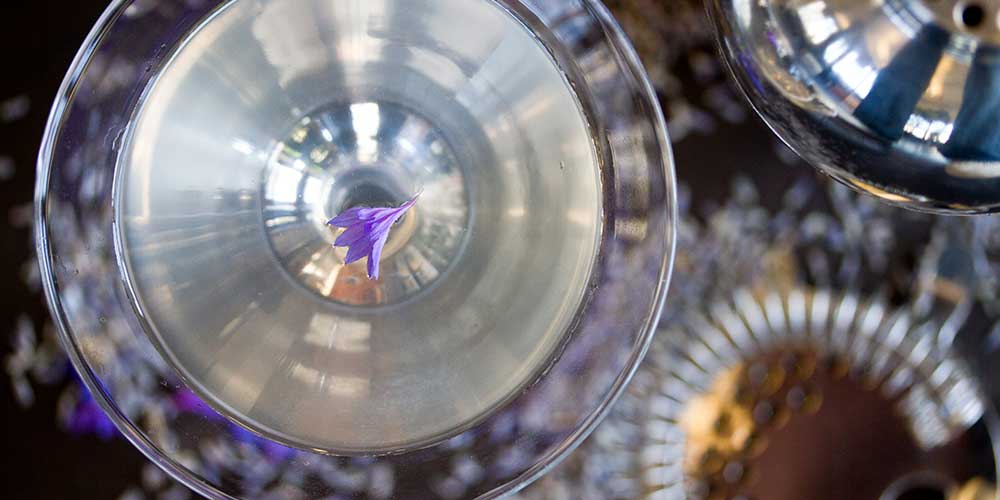 DIRECTIONS
1
Fill a mixing glass with ice.
2
Pour gin, vermouth and lavender simple syrup into the glass and shake with a cocktail shaker.
3
Strain into a chilled martini glass.
4
Garnish with an edible borage flower and/or lavender buds.
Mixologist: Katie Wallace