Northern Italian Rabbit Leg Stew
Makes 3-4 Servings
WINE PAIRING
Barbaresco or Lagrein from Alto Adige
This stew is incredibly flavorful, but easier to make than our lapin au vin recipe. The rabbit is moist and tender, and the sauce dances between sour, tangy, sweet, and earthy flavors.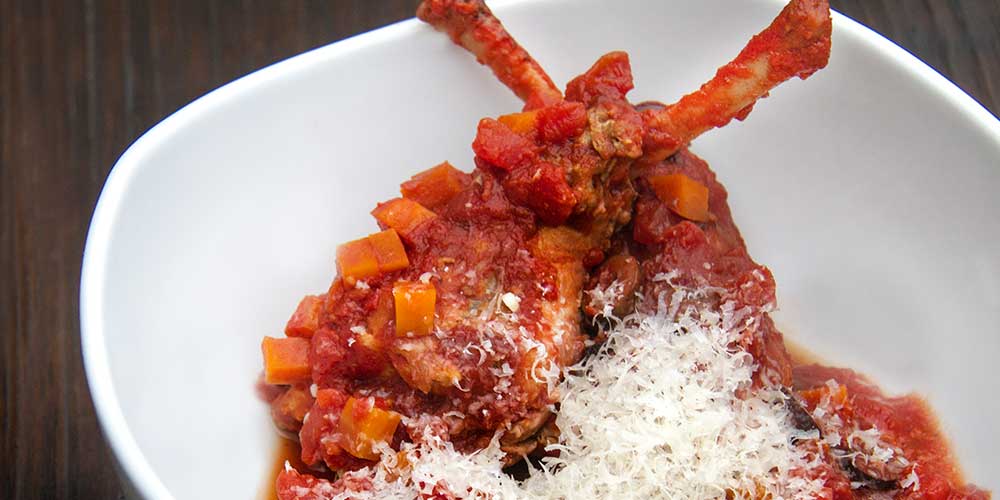 DIRECTIONS
1
Preheat your oven to 350.
2
Heat some oil in a large wide pot, salt the rabbit legs.
4
Remove the rabbit legs and reserve. Deglaze the pan with the red wine. Bring to a simmer and reduce its volume by half.
6
Baste the rabbit legs with a few spoonfuls of the rest of the ingredients, cover the pot and move it to the oven to braise at about 300 degrees for about an hour and fifteen minutes, until tender.
7
Serve family style garnished with plenty of Parmigiano Reggiano.