Iberico Pork Pluma with Peach, Buffalo Mozzarella & Mint
Makes 4-6 Servings
WINE PAIRING
Albarino
Looking for a summery meal that's refreshing yet satisfying? Try this dish, which pairs hearty, flavorful Iberico pork end loins with sweet grilled peaches, herby mint leaves and creamy buffalo mozzarella.
If it's too cold outside to grill, you can use a grill pan over high heat on your stove.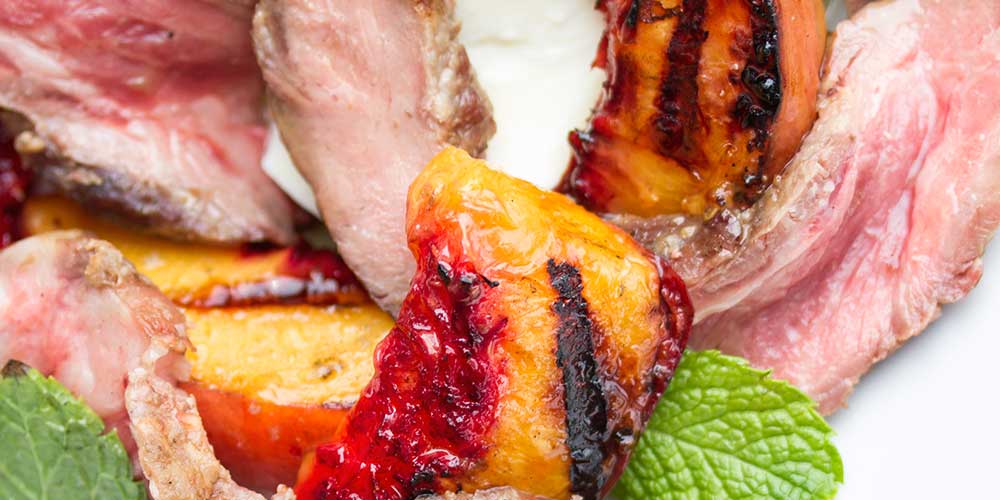 DIRECTIONS
1
Grill the peaches, cut-side down, on a hot oiled grill or grill pan until well caramelized.
2
Season the pluma liberally with salt, then sear it on the grill or grill pan until it reaches your preferred doneness (the Spanish traditionally cook Iberico to medium rare (130°F), but the USDA recommends all pork be cooked to 145°F for safety)
3
Remove the pluma from the grill & let it rest, loosely covered with foil, for ten minutes prior to slicing.
4
Slice the pluma against the grain and serve it on plates or a platter with the peach halves, mint leaves and torn bite-sized pieces of buffalo mozzarella.