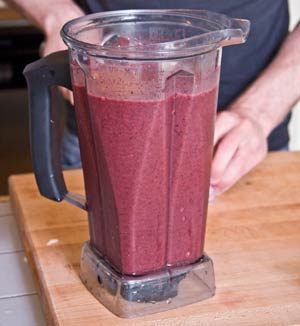 Huckleberry Smoothie
My breakfast for at least 250 days out of the year is a berry smoothie. It has the perfect mix of sugar and protein to keep me evenly energized until lunch … no sugar highs and crashes. Plus, it is naturopathic doctor (my wife) approved.
When I have huckleberries on hand they are my top choice because of their exceptional balance of sweet and tart.
Ingredients:
Two bananas
3 cups berries (any kind will do, but fresh huckleberry (in season) or frozen huckleberry (year round) are particularly good)
4 cups rice milk
1 tsp ground cinnamon
2 heaping tablespoons of rice protein
Method:

1. Add bananas, huckleberries and rice milk to a blender and blend well.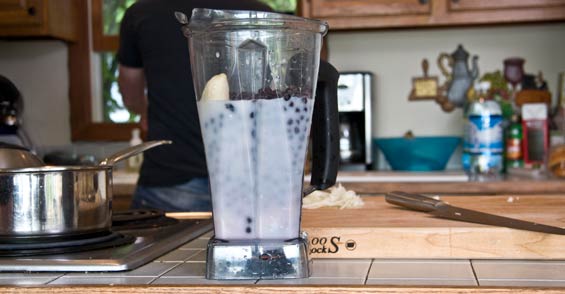 2. Add cinnamon and rice protein and blend lightly. Don't overblend at this stage…just enough to mix it in.

Makes smoothie for 2 or 3 people.

___________
Browse More:
Huckleberry Recipes
Cocktail & Beverage Recipes