Wild huckleberries taste somewhat like blueberries, but more robust and complex. Their flavor and beautiful purple color when pureed are welcome additions to drinks and smoothies. Either fresh huckleberries (when in season) or frozen huckleberries can be used in this recipe.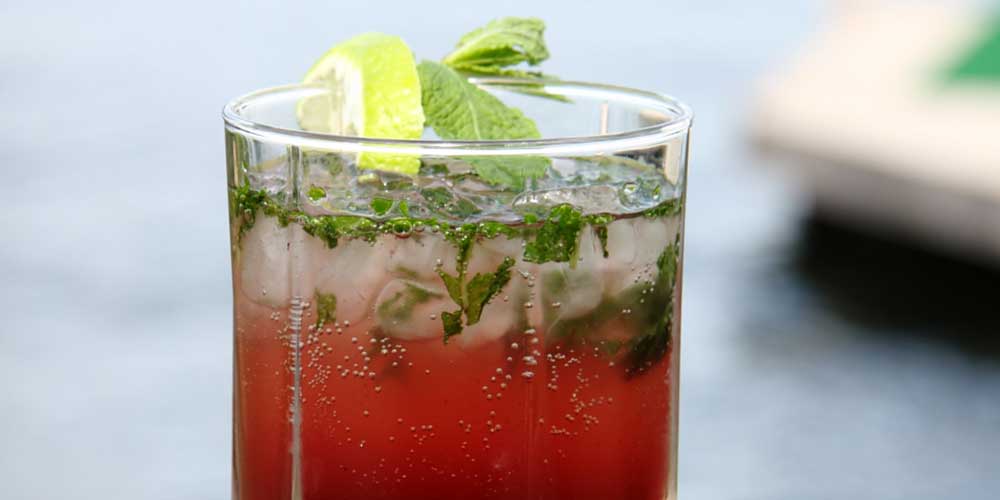 INGREDIENTS
2 oz Dark Rum

5 leaves of fresh mint

1 hand full of ice

¾ ounce huckleberry simple syrup (½ cup sugar, ½ cup water, ¾ cup pureed huckleberries)

2 oz of soda water

Additional mint, lime wedges for garnish.
DIRECTIONS
1
Wash the lime wedges & mint.
2
Muddle the rum, mint, and huckleberry simple syrup with ice.
3
Pour everything into a glass and add the soda water.
4
Garnish with a wedge of lime and a sprig of mint.
The rum can be replaced with more huckleberry simple syrup and soda water for a non-alcoholic version.