Blanching fiddlehead ferns allows them to be frozen better or used in quick-cooking preparations (en papiotte, sautéed, etc) where they wouldn't otherwise have enough time to cook.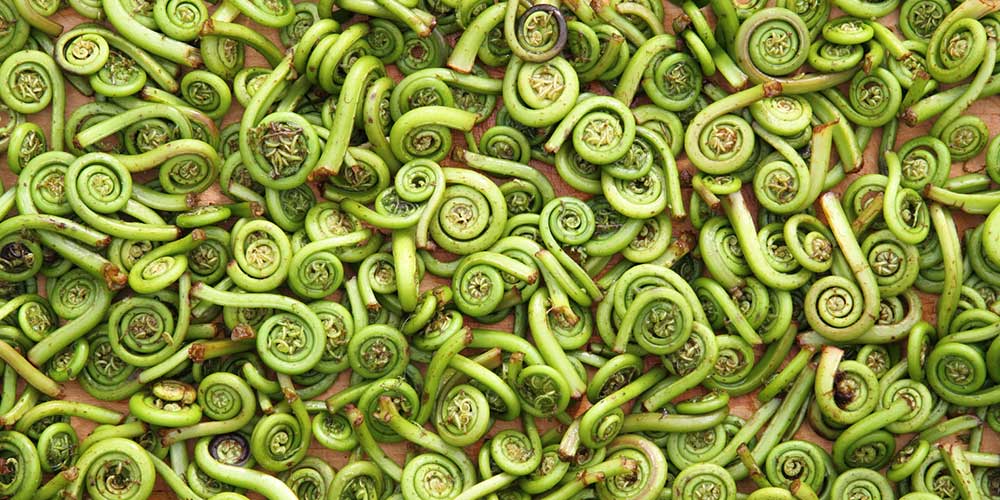 DIRECTIONS
1
Trim the brown parts off the cut ends.
2
Discard any fiddleheads where the inside of the coil is very dark/black. 
Note: Any slightly-purplish fiddlehead stems are fine for consumption.
3
Rinse the fiddleheads under cool water.
4
Blanch in boiling water for one minute, then immediately drain and shock in an ice-water bath to set the color and stop the cooking process.