How to Make Panforte Crisps
Toasting panforte slices gives them a crispy, crunchy texture. We like toasted panforte in salads, with ice cream, with coffee or black tea as a biscotti substitute, on cheese plates or as a tasty snack.
We've tested this technique with fig & walnut panforte, panforte margherita, and chocolate panforte – all of them worked well!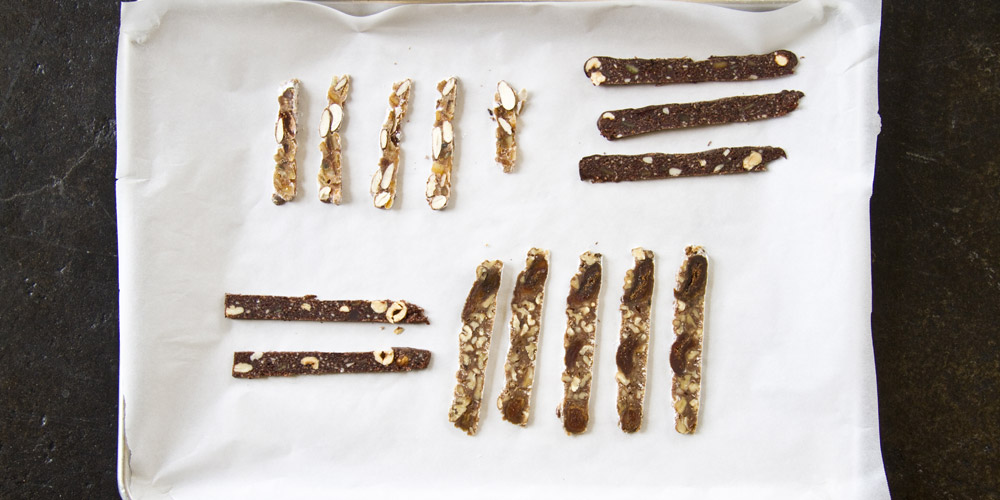 1
Preheat your oven to 350 degrees.
2
Thinly slice your panforte of choice.
3
Optional: Peel off or trim any attached wafer paper & discard for a cleaner look.
4
Lay the panforte slices out on parchment paper on a baking sheet or sheet pan.
5
Bake for 10-15 minutes, until fragrant and starting to crisp.
6
Remove from the oven and let cool. The panforte will continue to harden as it cools down.