Browse our crab recipe collection or check out the general suggestions below:
Soft Shell Crabs: Sautéed or deep-fried whole.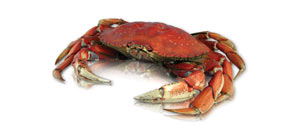 Whole Crabs: Hot with butter, in seafood boils, in soup.
Crab Legs: Briefly steamed, boiled, broiled or grilled. Serve with the appropriate utensils (a crab cracker and little forks) to fish out the meat and a dipping sauce. The traditional sauce is melted butter, but you could also use a vinaigrette or ponzu. Can also be added to a seafood boil pot near the end.
See how to cook crab legs for instructions & cooking times.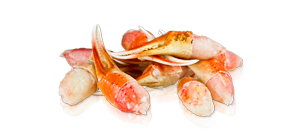 Crab Claws: Chilled in seafood cocktails, removed from the shell in salads or soups, served on a party platter with aioli, ponzu sauce (we recommend using milder white soy sauce for crab), a citrus vinaigrette, cocktail sauce or melted butter.
How to Make Mayonnaise & Aioli
How to Make a Vinaigrette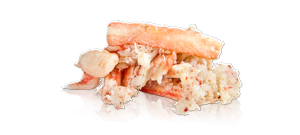 Crab Meat (pre-picked from legs, whole crabs, or claws): Chilled in salads, in seafood cocktails, warmed with melted butter, or hot in soups or crab cakes.
_____________
Browse More:
Crab on the Marx Foods Store