How to Assemble a Cheese Plate
Want to serve a fancy cheese plate at your next party, but don't know where to start? Here are some tips for a more exciting, yet harmonious plate that's sure to wow.
How Many Cheeses?
We recommend building cheese plates with three fine cheeses – each different.
Some example combinations:
1 soft cheese, 1 hard cheese, 1 blue cheese
1 cow's milk cheese, 1 goat's milk cheese, 1 sheep's milk cheese
1 soft, 1 hard, 1 semi-soft
Three very different cheeses all made from the same type of milk
How Much Cheese?
Plan on approximately 1 oz per cheese, per person.
What to Serve with the Cheese?
Fine jams or mono-varietal honeys are a good addition to cheese plates, adding sweetness and complimentary flavors – people can add them to crackers with cheeses, or put them on crackers without cheese.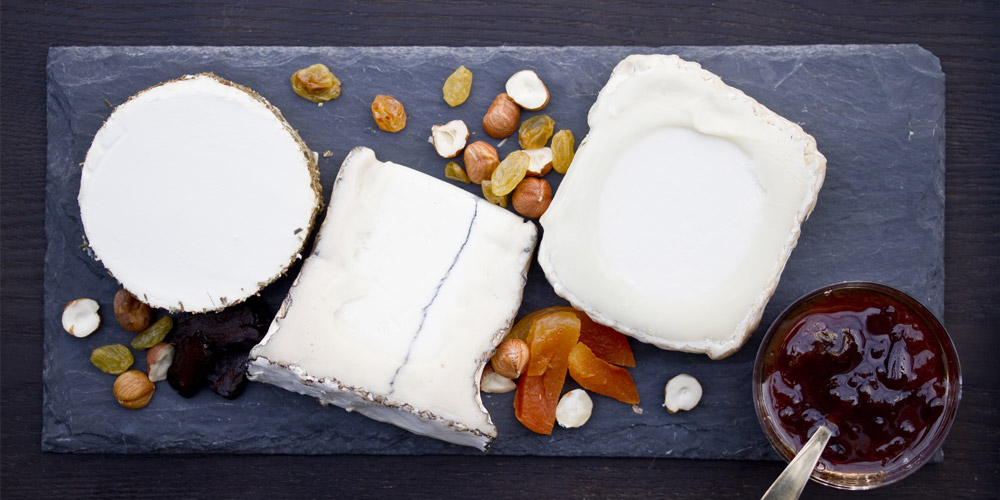 Example Plate #1: "Explore Goat"
Capricho de Cabra (chalky texture)
Boucherondin Sevre et Belle (creamy)
Humboldt Fog (sharp & creamy)
Spiced Plum Jam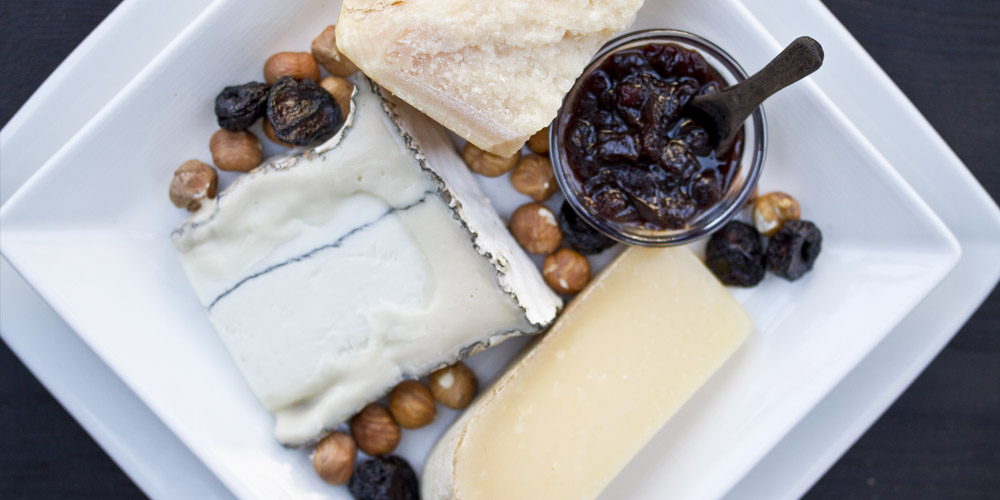 Example Plate #2: "Explore Texture"
Parmigiano Reggiano (hard)
Humboldt Fog (soft)
Pleasant Ridge Raw Milk Uplands (semi-soft)
Bing Cherry Chutney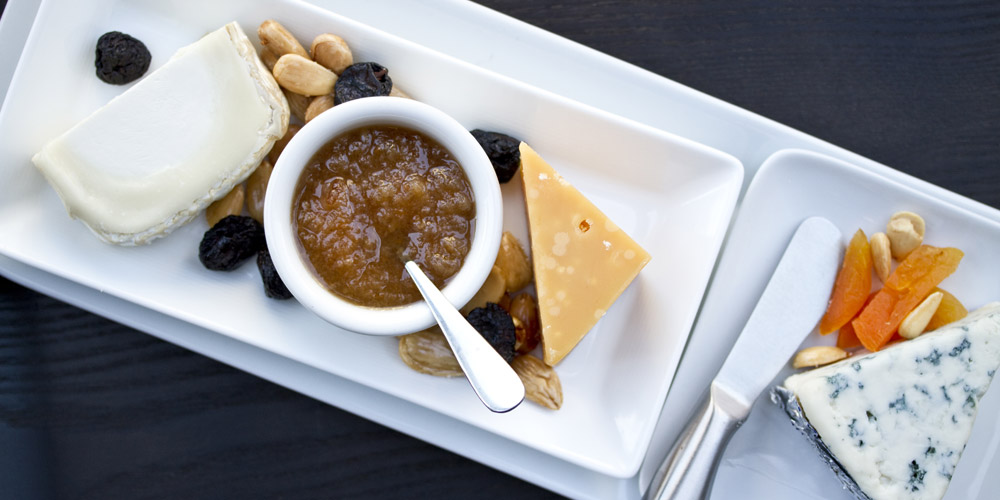 Example Plate #3: "Explore Flavor""
Maytag Blue (sharp, "funky")
3 Year Gouda (nutty & caramel-y)
Boucherondin Sevre et Belle (creamy goat)
Pear Butter with Vanilla
It's also good to serve other ingredients with the cheeses and jams that provide textural contrast (as well as flavor). We recommend
nuts
(especially almonds,
marcona almonds
or hazelnuts), dried fruit and/or panforte.
Other Tips:
1. If any of your cheeses have an inedible rind, position them with the rind facing the interior of the plate and the edible portion facing out. It's more inviting and makes them easier to eat.
2. Crackers make a difference. If you're spending all this money on fine cheeses, it's worth it to spend a little more on fine crackers. We recommend offering a range of textures – a water cracker or pita cracker, a rye cracker.
Tips by Rebecca Staffel of Deluxe Foods