Cocktail Recipe "The Honeymaker"
The Honeymaker blends bright orange and vinegar with the smoothness of honey & bourbon. Increasing your Vitamin C intake just got a lot more exciting!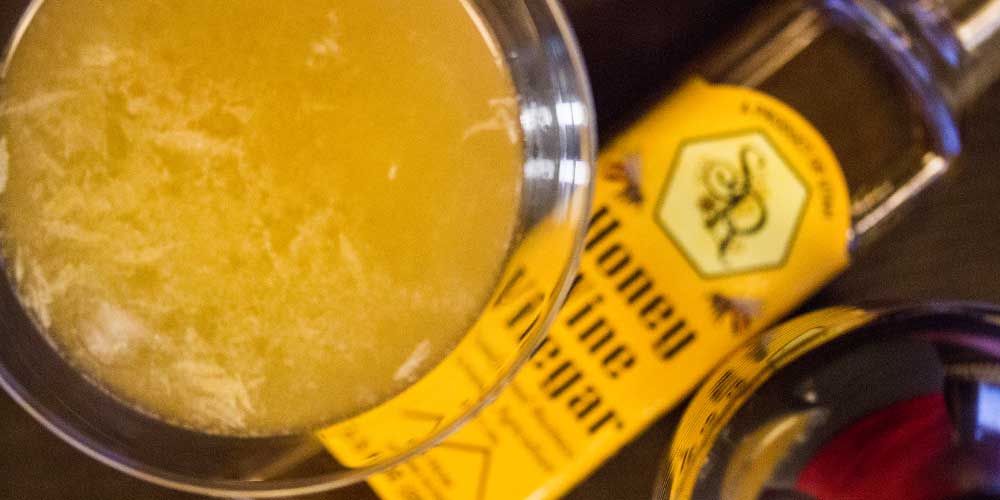 INGREDIENTS
Juice of 1 Orange

1 oz Bourbon (we used Maker's Mark)

½ oz Honey Wine Vinegar

1 tsp Mesquite Honey

2 dashes Scrappy's Orange Bitters
DIRECTIONS
1
Combine all ingredients in a shaker with ice.
2
Strain into a martini glass.
3
Garnish with the orange twist & serve.