Herb & Anise Steamer Clams
In this recipe the absinthe and fennel add a shellfish-friendly anise element, brightening up what is otherwise a very traditional herbed steamer clam recipe.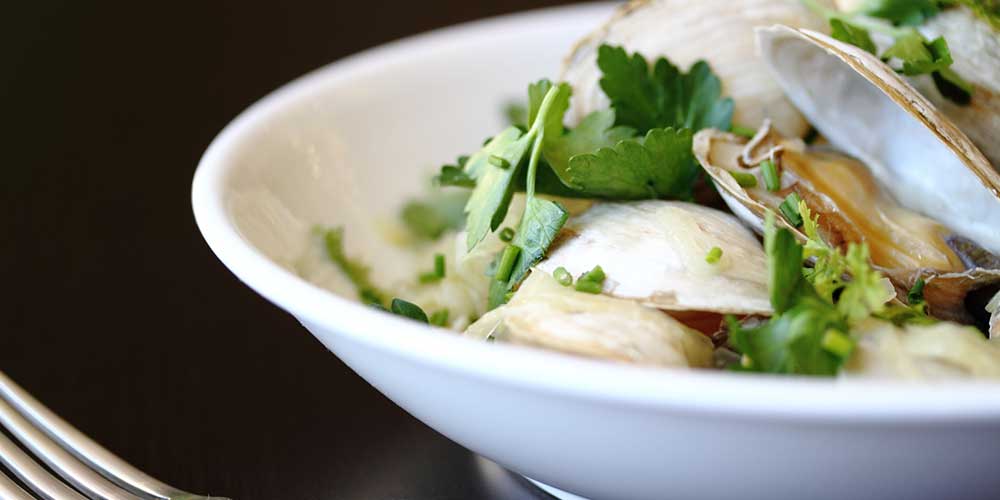 INGREDIENTS
2 Fresh Fennel Bulbs, ends removed & outer leaves peeled

1 tsp Absinthe

1 tbsp Fresh Parsley leaves

1 tbsp Fresh Chives, minced
1 tbsp Fresh Chervil leaves

1/3 cup White Wine

1 Shallot, sliced

6 cups Live Steamer Clams
DIRECTIONS
2
Sweat the shallot in olive oil until softened and aromatic.
3
Add the fennel slices & briefly sauté.
6
Put the contents of the pan in a large bowl (for family style) or individual serving bowls. Sprinkle the fresh herbs. Serve.