Grilled Porcini Mushrooms
It's true that Fresh Porcini mushrooms are one of the few (maybe the only) wild mushroom varieties that are safe and delicious raw, making them a great choice for salads. But, porcinis (aka boletes, cepes, cep) are also exceptional grilled whole.
They are tender and juicy, but meaty. Porcinis are some of the larger wild mushrooms available, so they won't fall between the gaps in your grill. And, the grill's dry heat produces a toothsome bite and rich, earthy flavor.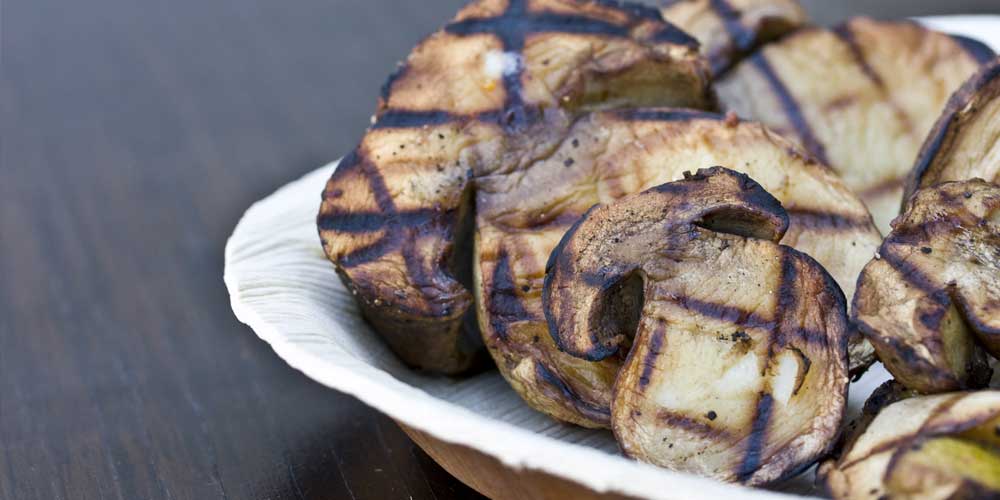 small caption below main image. needs to be manually inserted. small caption below main image. needs to be manually inserted.
DIRECTIONS
1
Rinse the
wild porcinis
off immediately before cooking, cut them into halves (or keep them whole) and rub liberally with good olive oil, salt, and pepper.
2
Move them to a hot, well-oiled grill flat side down and cook until they have nice grill marks, usually about 3 minutes.
3
Flip and grill the rounded side for a minute or two. Done!
And, once they are grilled…
Either serve them in large pieces for an impressive side dish, or cut them into smaller pieces for salads (they add meatiness to both grain salads or tossed greens).
You can slice them thin and toss them with fresh pasta, parmigiano reggiano and extra virgin olive oil or truffle butter.
Or, you can mix with grilled or sauteed onions and smother