Grilled Peaches w/ Mascarpone & Balsamic
Softened peaches caramelized on the grill & served with fluffy mascarpone cheese and fruity, tart balsamic vinegar. Yum!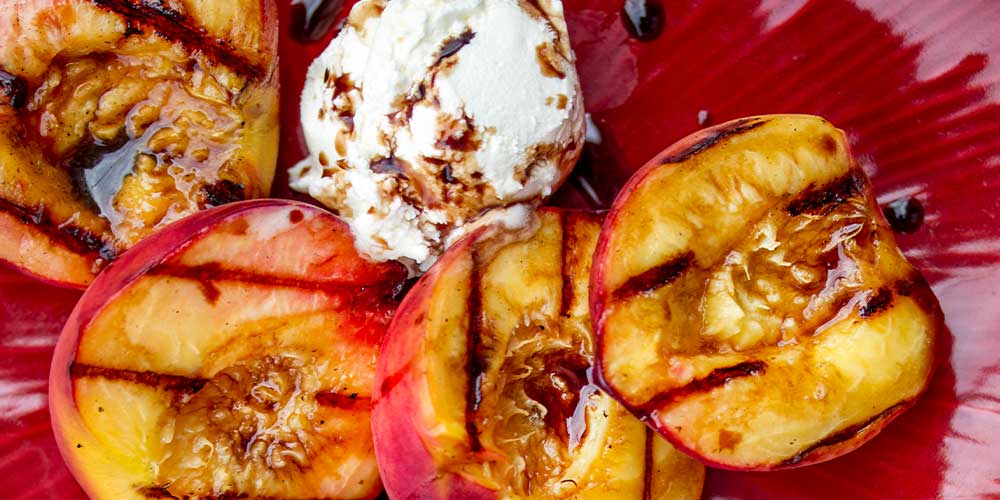 DIRECTIONS
1
Halve the peaches and remove their pits.
2
Preheat a grill pan or actual grill until very hot.
3
Grill the peaches until they develop grill good grill marks.
4a
Indoors: Add a small amount of water to the grill pan and cover it. Steam the peaches until they've softened somewhat.
4b
Outdoors: Move the peaches off the flame and cover the grill. Bake until the peaches have softened somewhat.
5
Lightly whip the mascarpone with a whisk to lighten its texture.
6
Put the peaches on a platter or individual plates with dollops of the mascarpone.
7
Drizzle the peaches and mascarpone with the balsamic vinegar. Serve.