Grilled Cabbage Coleslaw with Beet Kraut & Mustard
Grilling the cabbage you put in your homemade coleslaw adds flavor and color while softening the texture.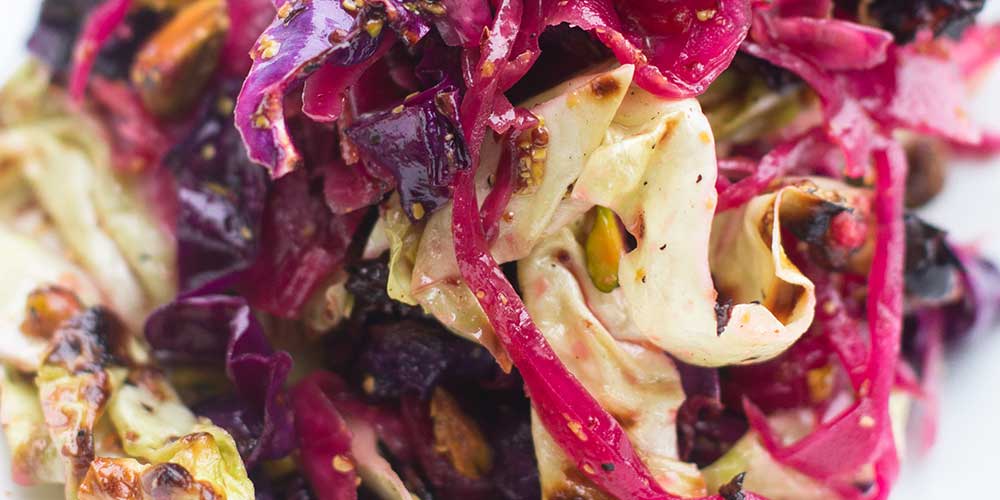 INGREDIENTS
1 small head Green Cabbage

1 small head Red Cabbage

½ cup Midori Farm Beet Kraut (could substitute another high quality Sauerkraut)

1 tbsp Dijon Mustard

1/4 cup Toasted Pistachios, lightly chopped

2 tbsp Apple Cider Vinegar (we used Alpenfire Orleans Style)

2 tsp Honey or Agave Nectar

Salt & Pepper to taste
DIRECTIONS
1
Core the cabbage heads & separate them into cup-shaped whole leaves.
2
Grill the cabbage leaves until tender. Chop them into thin strips.
3
Toss the cabbage strips with all the other ingredients in a large bowl.