Grill-Roasted Kobe Beef Short Ribs
Makes 4-6 Servings
WINE PAIRING
Malbec from Argentina or Cabernet from Washington
These slow-roasted, massive beef short ribs are chewy without being tough, and very impressive on the plate. The simple rub adds just a bit of flavor without getting in the way of their intense beefiness.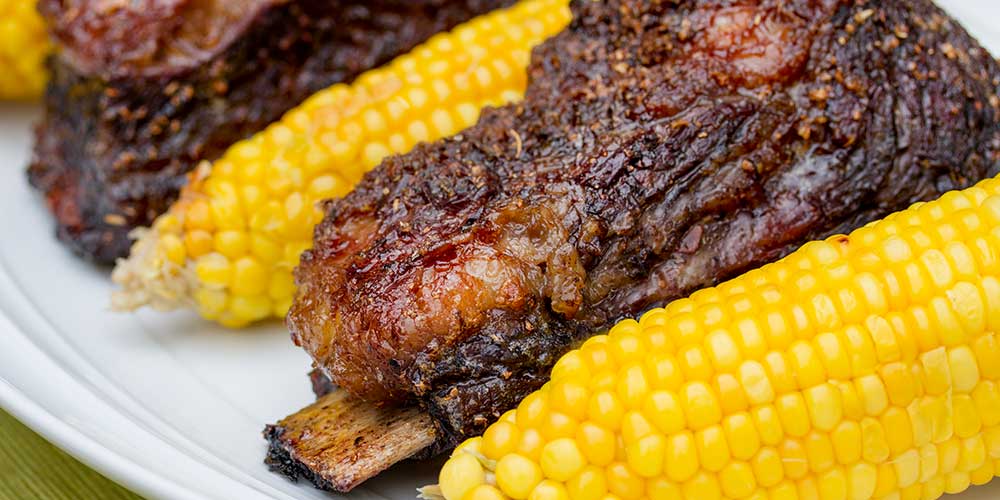 INGREDIENTS
1/2 sprig of Rosemary, leaves finely chopped

¼ cup Brown Sugar

1 whole Dried New Mexico Chile

1 tsp Coriander

1 tbsp Sea Salt
DIRECTIONS
1
Grind the chile, coriander, and rosemary together.
2
Stir in the brown sugar and sea salt.
3
Slice the short rib rack into individual ribs.
4
Dump on the rub and rub it into the surface of the meat.
5
Get the grill to 375-400. Turn off the flame on one-half of the grill. Roast the kobe short ribs on the non-flame side for 2 hours, until tender, yet chewy.