Makes 1 Drink (plus extra syrup)
Intensely aromatic, this drink really takes the classic bourbon julep in an exciting direction.  A great alternative for somebody who's not in to brown liquors.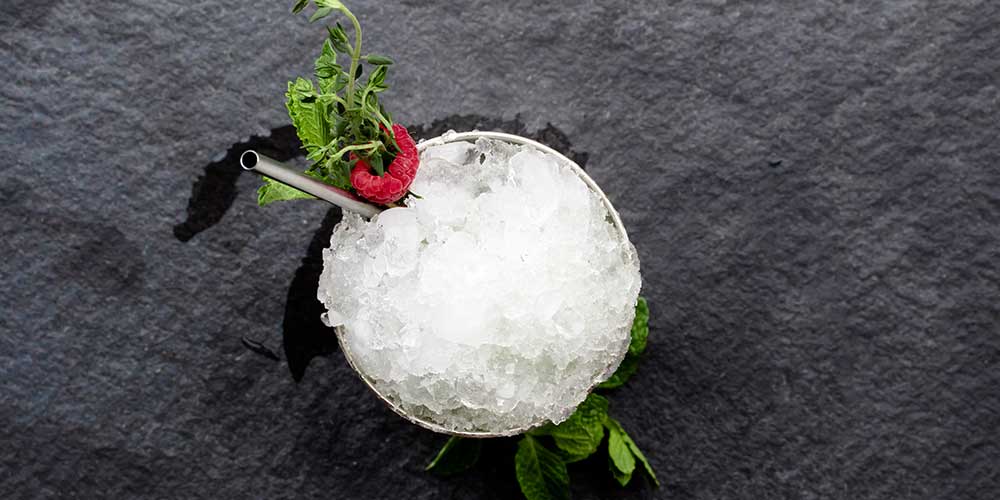 INGREDIENTS
Honey Syrup Base:

1 cup Wildflower Honey

1 cup Water
Thyme Simple Syrup:

½ cup Honey Simple Syrup

1 tbsp Fresh Thyme Leaves
Julep:

Heavy 1/2oz Thyme & Honey Simple Syrup

2oz of Gin (we used Voyager)

Plenty of Crushed Ice
Garnishes:

1 Sprig Fresh Thyme, 1 Raspberry
DIRECTIONS
1
Up to several weeks before:
Make the thyme syrup: bring the water to a simmer in a small saucepan, then stir in the honey until it dissolves.
Pour ½ cup of this syrup (you can save the rest for other drinks or multiply the thyme leaves to make a bigger batch) into a separate pot.  Add the thyme & simmer for 5-10 minutes.
Strain the thyme leaves out of the syrup, and let it cool.  Move it to the fridge to chill & store until you need it.
2
Combine the mint leaves and first 1/4oz of thyme simple syrup in the bottom of a julep tin.
3
Add a layer of crushed ice.
5
Top with another layer of crushed ice, bringing the ice almost to the top of the tin.
6
Pour in the remaining half of the simple syrup.
7
Mound more crushed ice over the top of the tin.
8
Insert a straw or spoon-straw (ideally metal).
9
Garnish with the thyme sprig and raspberry. Serve immediately.