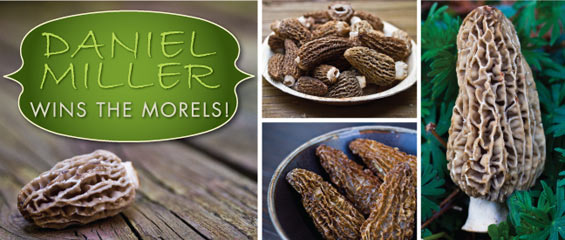 Daniel Miller gets the morels!
The random number generator selected comment number 155, so it looks like 2lbs of fresh morel mushrooms are flying down to north central Texas to make Daniel, some local ranchers, a county commissioner, and a local restaurant owner very happy indeed.  Major kudos to Daniel for offering to share the wealth…we're not sure we'd be able to be so generous. (Daniel, if you open the box and decide you just can't part with them, it's ok…your dark (earthy, delicious) secret is safe with us).
Thanks to everyone who commented!