Foie Gras-Stuffed Burgers with a Colatura Special Sauce
When it comes to burgers, these may be the pinnacle of luxury. Flavorful ground grass-fed beef with a hidden pocket of foie gras in the middle for intense richness. A colatura special sauce amps up the umami even further.
If you want to grind your own burgers, we recommend a 50/50 mixture of chuck and
boneless short rib.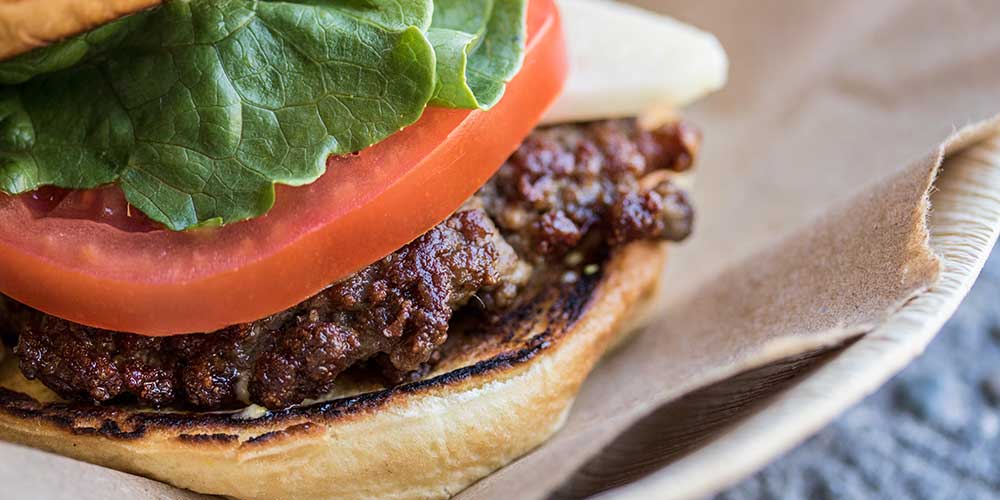 INGREDIENTS
6 tbsp Grade A Foie Gras in 1 tbsp cubes

6 Burger Buns (we used potato buns)

6 Romaine Leaves

6 Slices of Beefsteak Tomato
Caramelized Onion:

1 Whole Onion, cut into thin strips (julienned)

1 tbsp Olive Oil

1 tbsp Unsalted Butter
DIRECTIONS
2
Optional (if grinding your own beef): Par-freeze the beef to firm it up. Put your grinder in the freezer as well to get it as cold as possible.
Grind together the short rib and chuck with a large die. Grind once or twice, depending on the texture you prefer.
3
Stuff a generous tablespoon of foie in the center of a cup of ground beef to make each patty. Press in the middle of each patty so it doesn't dome up when cooking.
4
Generously season both sides of each patty with salt.
5
Toast each bun in a buttered pan.
6
Mix together the special sauce ingredients.
7
Sear the burgers until cooked through with a nice crust on both sides.
8
Spread special sauce on the buns, then add the burger patties, romaine lettuce, caramelized onions & tomato.