In the mood for a different starch side? These little cakes combine farro, potato, and onions into patties flavored with garlic.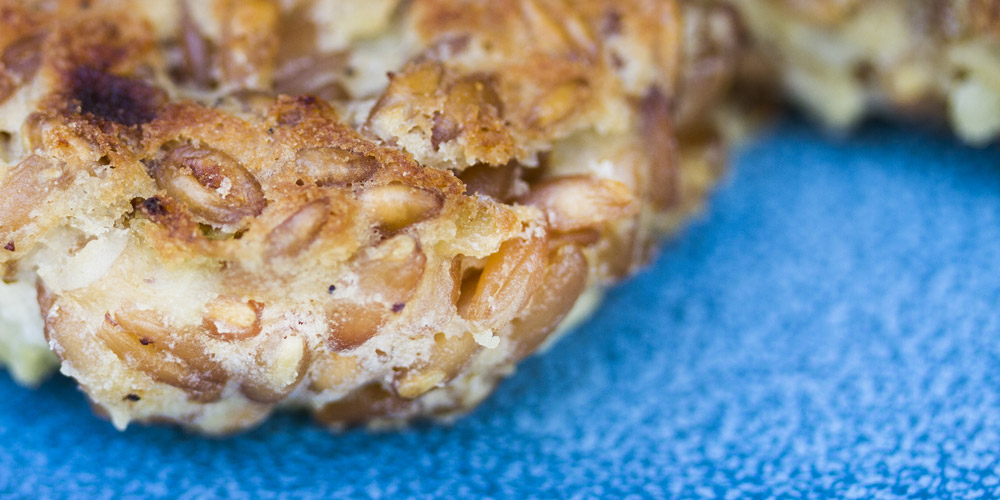 INGREDIENTS
1 Russet Potato

1 cup Organic Emmer Berries

3 cups Vegetable Stock

1 Bay Leaf

1 clove of Garlic, smashed & peeled

½ cup finely minced Onions

2 Egg Yolks

2 tsp Salt

1 tsp Unsalted Butter

Canola Oil

All Purpose Flour
DIRECTIONS
1
Peel the potato, cut it into chunks, and boil it in salted water until tender.
2
Drain off the water, then press the potato through a fine mesh strainer. Set it aside to cool.
3
Add the emmer to the vegetable stock in a small pot on the stove with the garlic clove, bay leaf, and a teaspoon of salt. Simmer until the emmer is tender yet firm (approx. 45 minutes), then remove the pot from the heat. Drain off any remaining liquid, then discard the bay leaf and garlic.
4
In a large bowl, mix together the emmer, 1 cup of the potato puree, the minced onions, 1 tsp of salt, black pepper to taste and the egg yolks
5
Form the emmer mixture into 1/8th cup cakes – appox. ½" thick. (#24 scoop)
6
Preheat your oven to 350 degrees.
7
Dip one side of the emmer cakes in the flour, put them in a hot, oven-safe pan oiled with canola oil.
8
When the underside has browned, add a tsp of butter to the pan and move it to the oven.
9
Bake the emmer cakes for 20 minutes. Serve immediately or re-warm in the oven when needed.