Homemade Apple Cider Dijon Mustard
Making your own mustard at home is actually pretty easy, and lets you tweak the ingredients, flavor & texture to suit your taste. Here's our recipe.

Note: It's very important that the blender you use be a heavy duty/restaurant style model (we use a Vitamix). Conventional consumer models will probably struggle to grind down the whole mustard seeds.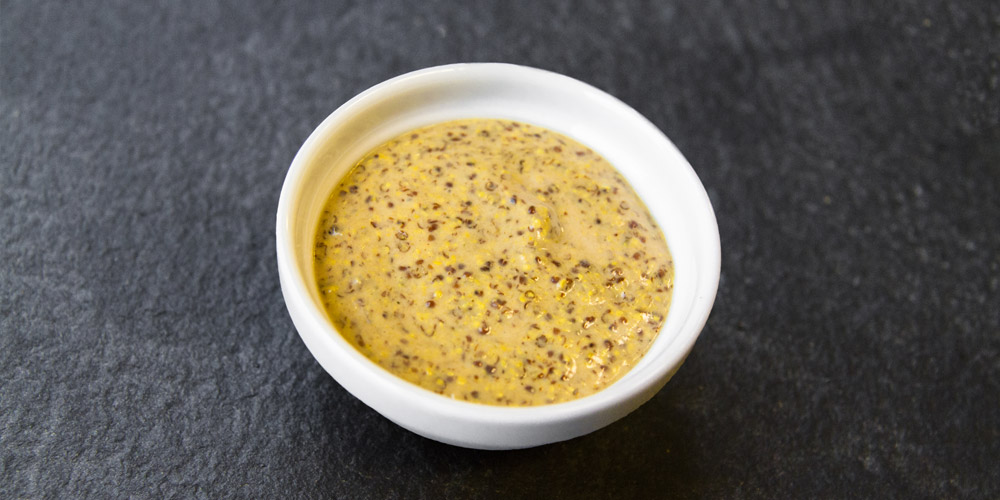 INGREDIENTS
1/4 cup finely chopped Shallot

1/3 cup + 1/4 cup Apple Cider Vinegar

1/3 cup White Wine

6 T Yellow Mustard Seeds (or 3T Yellow + 3T Brown Mustard Seeds)

2 tsp Honey

1/2 tsp Salt & Pepper

Additional Honey & Salt to Taste
DIRECTIONS
1
Combine the 1/3 cup of the vinegar with all of the remaining ingredients in a container (holding back the ¼ cup of vinegar and honey/salt to taste). Cover and keep in the fridge overnight – at least 16 hours.
2
Blend in a Vitamix (or other heavy duty/restaurant-style blender) on high until it stops blending smoothly.
3
Add the remaining 1/4 cup vinegar and continue to blend until the mustard reaches your desired consistency.
4
Adjust to taste with salt and honey. Use as you would conventional Dijon mustard as a condiment or ingredient.