Deviled Ostrich Egg w/ Caviar
Makes 18-20 Appetizer Servings
WINE PAIRING
Sparkling White
Striking & delicious, you can't beat a deviled ostrich egg. This elegant yet jaw-dropping party platter turns the traditional plate of deviled chicken egg halves on its head. It's easy to make, but your guests will never forget it.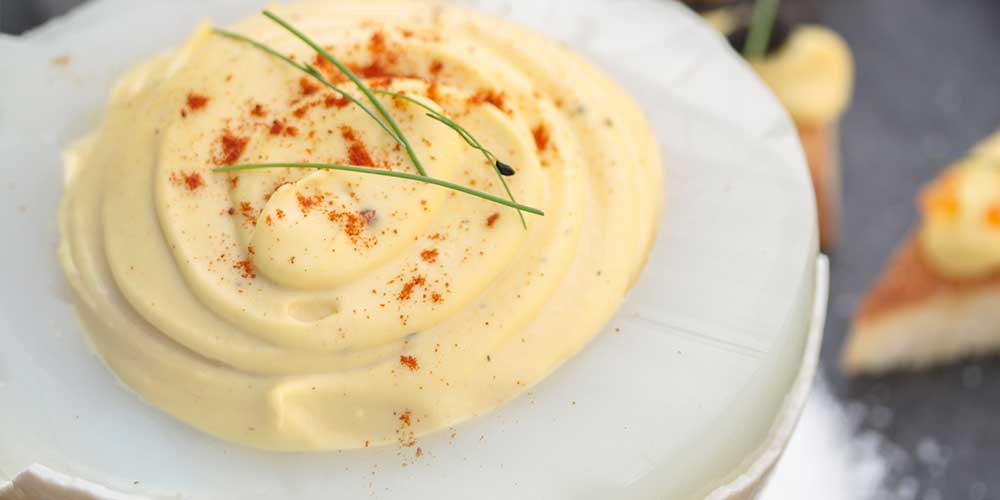 INGREDIENTS
1 cup Mayonnaise

1 ½ tbsp. Dijon Mustard

¼ tsp Spanish Paprika, plus extra for garnish

¼ tsp Pepper

1 tsp Salt

Lemon Juice to Taste
Accompaniments:
Toast Points or Top Quality Crackers & Fine Caviar
DIRECTIONS
1
Hard boil the ostrich egg for 1 ½ hrs.
2
Use a tool (back of a chef's knife, etc) to crack the shell to separate it in halves. Cut through the egg to separate it into two halves. Leave the shell on each half for support.
3
Scoop out the yolk from both sides, taking care not to damage the white. Combine both yolk halves in a food processor with the mayo, dijon mustard, paprika, pepper and salt. Blend to a smooth mousse.
4
Mix in lemon juice to taste.
5
Load the yolk mixture into a piping bag. Pipe it into the best looking of the two yolk halves.
6
Sprinkle the top of the yolk with paprika.
7
Serve with toast points or crackers and fine caviar.