Creme anglaise is a stovetop custard dessert sauce with a rich, creamy vanilla flavor. It's delicious with chocolate or fruit (especially berries). It's also very similar to a vanilla ice cream base, so once you get this recipe down, making your own ice cream is a snap!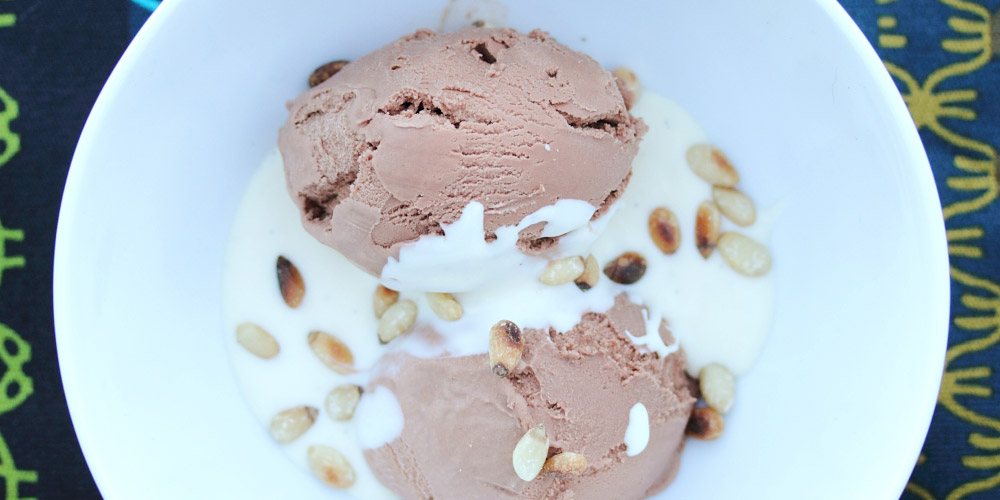 INGREDIENTS
2 Egg Yolks

2 cups Heavy Cream

½ cup Sugar
DIRECTIONS
1
In a medium bowl whisk together the eggs and sugar.
2
In a sauce pan combine the heavy cream and the seeds of the half vanilla bean (
how to use vanilla beans
). Stir to distribute the seeds. Heat the cream mixture just until it starts to steam.
3
Prepare an ice bath large enough to hold a bowl, you'll want to chill the sauce down as soon as it reaches the correct consistency.
4
Once the cream has begun to steam, temper it into the egg yolk mixture: pour it into the egg mixture in a very slow stream while whisking constantly. Continue until all the cream has been mixed in. (
Why temper custard bases?
)
5
Place the bowl with the egg mixture over a pot filled with boiling water. The water should not touch the bottom of the bowl. You want the steam to heat the bowl.
6
Cook the sauce, stirring constantly, until it has thickened enough to coat the back of a wooden spoon (aka "
napper
").
7
Immediately pour the sauce through a fine mesh strainer into a fresh bowl on top of the ice water bath. Stir it to reduce the temperature quickly (else it will continue to carryover cook).
8
Once the sauce has cooled to at least room temperature, move it to your refrigerator to chill completely before serving.