Beautiful and addictive, this refreshing cocktail is fruitier and less tart than the standard mojito.
Starvation Alley Farm's Cranberry Juice is a Seattle exclusive (it's unpasteurized and needs to be refrigerated). If you can't get your hands on some, you can substitute another brand of unsweetened cranberry juice, but will likely need to play with (likely increase) the simple syrup quantity.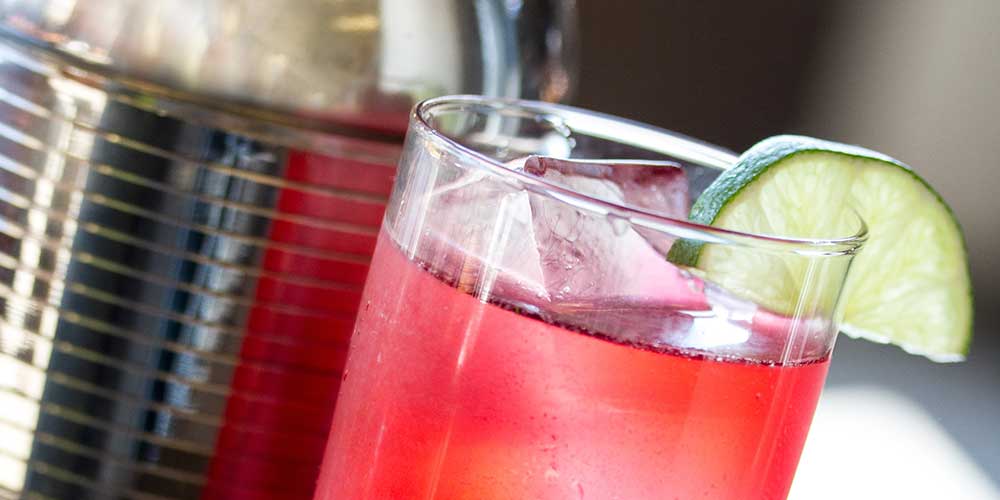 INGREDIENTS
1 ½ oz Starvation Alley Farm's Cranberry Juice

2 tbsp Simple Syrup

2oz Light Rum (we used Bacardi)

1 tsp Lime Juice

2oz Club Soda

Lime Wedge for Garnish
DIRECTIONS
1
Muddle the mint leaves in a mixing glass/shaker.
2
Add the cranberry juice, simple syrup, rum and lime juice.
3
Shake with ice to combine.
4
Strain into a Collins glass over ice.
5
Top with the club soda.
6
Garnish with the lime wedge. Serve.