Using Cranberry for Concoctions is a given in classic cranberry cocktails, like cosmopolitans and cape cods.
It's also much more versatile than most sweet cranberry juices (which are often just cheaper juices with cranberry flavoring added) and pairs beautifully with stronger spirits like bourbon and mezcal.
One of the other benefits of using an unsweetened cranberry juice like Starvation Alley's Cranberry for Concoctions is that you can add another flavor as you sweeten the drink – like maple or ginger – as we have here.
Note: We used a 120-proof bourbon when testing out this recipe. When using a bourbon that's not extra-strength like that, use half as much syrup to start and then adjust to taste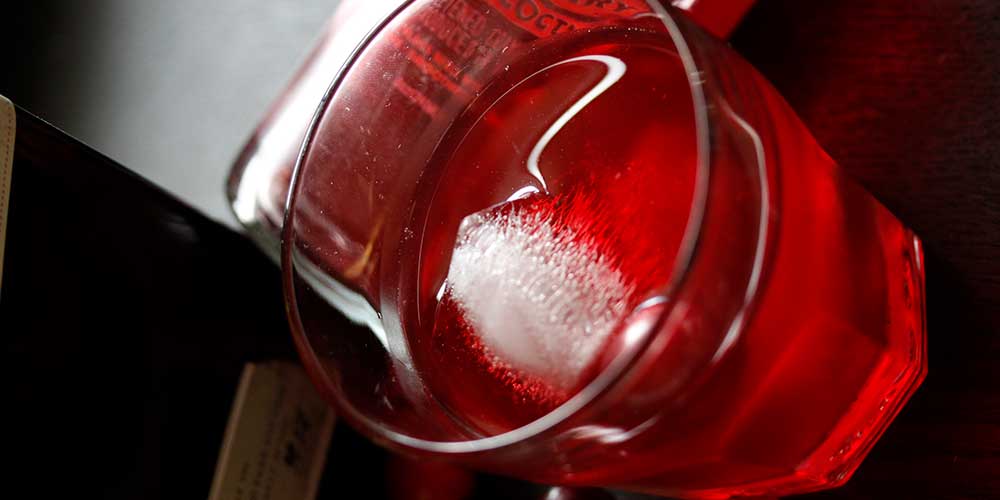 INGREDIENTS
2oz Bourbon (we used Knob Creek)

1oz Bourbon Barrel Aged Maple Syrup (could substitute Shagbark Syrup or other Pure Maple Syrup)

3oz Cranberry for Concoctions

Optional Garnish: 2-3 Fresh Cranberries for garnish

DIRECTIONS
1
Fill a cocktail shaker with ice. Add the bourbon, maple syrup, and cranberry juice, and shake well.
2
Strain into an old fashioned glass with ice.
3
Garnish with the cranberries, if desired.