Coffee & Spice Rubbed Rack of Veal with Parsnip Puree
Makes 6 Servings
WINE PAIRING
Left Bank Bordeaux
Huge, impressive veal chops, cooked to a perfect medium rare through the magic of sous vide & rubbed in a bold crust of espresso, pepper, chile & smoked salt.  Served with a brown butter parsnip puree.

Of course, if you don't have a sous vide machine, you can use these rub & side recipes with roasted veal racks instead.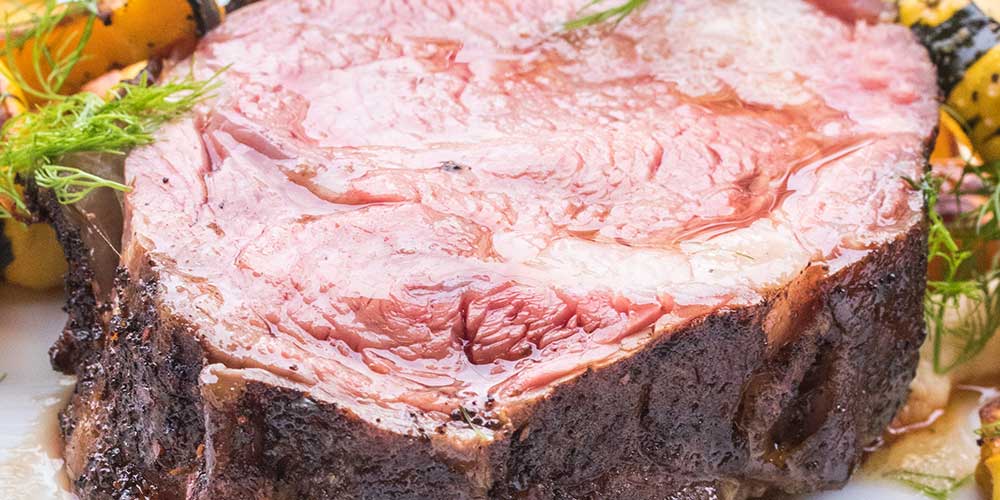 INGREDIENTS
6 Bone Veal Rack

2 tsp Fish Sauce
Spice Rub:

2 tbsp Espresso Coffee Beans

1 tbsp Aleppo Pepper

1 tsp Black Peppercorns

2 tsp Alder Smoked Flake Salt
Parsnip Puree:

4 Parsnips, Peeled

2 Sticks Unsalted Butter

2 tbsp Salt

2 quarts Water
DIRECTIONS
1
Grind together all the spice rub ingredients.
2
Set your sous vide rig to 131°F.
3
Slice the rack between the bones into portions small enough to fit into vacuum bags (preferably at least 2 bone sections rather than individual chops).
4
Optional: If you're using a pump vacuum instead of an expensive chamber vacuum, pour the fish sauce into the vacuum bag(s) you're going to be using & freeze (so the liquid doesn't get pulled into the pump).
5
acuum pack the rubbed rack portions with the fish sauce, lower them into the sous vide machine & let them cook for 2 hours.
6
Boil the parsnips in heavily salted water until tender.
7
Blend the drained parsnips together with ½ cup of the simmering water.
8
Melt the unsalted butter in a wide skillet over medium-high heat. Continue to cook until you see brown flecks at the bottom.  Remove it from the heat.
9
Continue to blend the parsnip puree with a half cup of the browned butter.
10
When the veal has cooked, remove it from the sous vide machine & the bags, then dry it off.
11
Sear the veal rack portions on all sides until they develop a crust (this can be a little hard to tell given that there's coffee in the rub).
12
Slice the portions between the bones into individual chops & serve them over the parsnip puree.
13
Serve with your choice (if desired) of vegetable sides (we used roasted delicata squash).