Grownups' Coffee Milkshake
This milkshake is a dream – creamy with plenty of rich coffee flavor and just the right amount of alcohol to add a certain je ne sais quoi.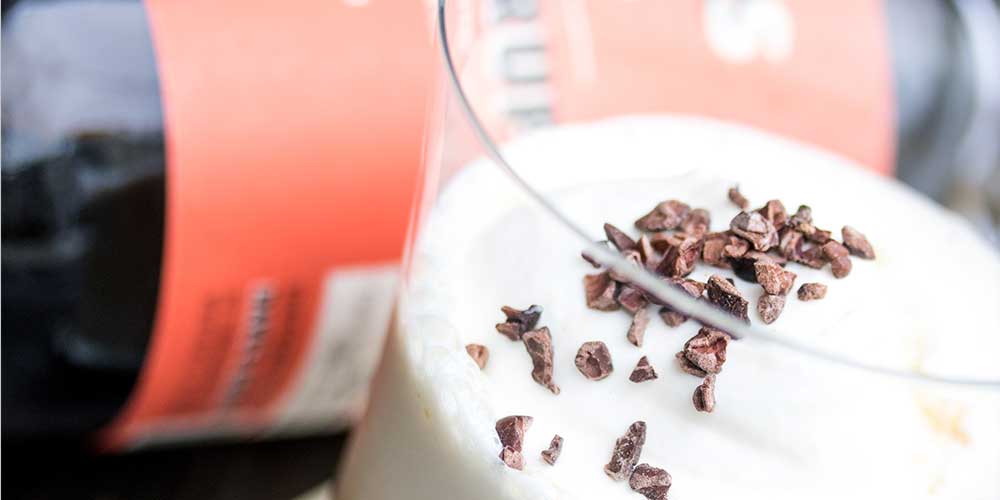 INGREDIENTS
2 cups Premium Vanilla Ice Cream

½ tsp Vanilla Extract

1 tbsp Dave's Coffee Syrup, plus extra for drizzling

½ cup Whole Milk

1 tbsp Tuaca Liqueur

½ cup Ice

1 pinch Salt
Topping:

1/4 cup Heavy Cream

Cocoa Nibs
DIRECTIONS
1
Whip the cream in a chilled bowl to soft peaks.
2
Combine the milk, ice cream, tuaca, coffee syrup, ice, salt & vanilla extract in a blender. Blend until it reaches a milk shake consistency.
3
Pour into a glass, drizzle with a little extra coffee syrup & top with some of the whipped cream.
4
Sprinkle cocoa nibs on the whipped cream & serve.