Cocktail Recipe "The Vanilla Pyrus"
The bourbon in this cocktail really emphasizes the vanilla in the pear butter, drawing it forward while reserving the pear's subtle fruitiness for the finish.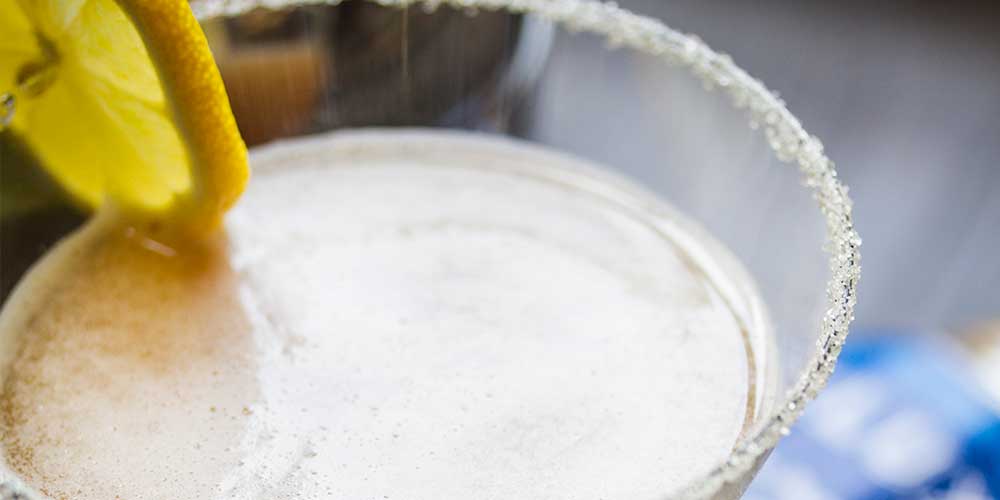 INGREDIENTS
1 1/2 oz Bourbon (we used Maker's Mark)

½ oz Vanilla Simple Syrup (1 cup water, 1 cup sugar, 1/2oz Tahitian Vanilla Extract)

1/2oz Lemon Juice

2 tsp Pear Butter with Vanilla (could substitute other Pear Jam)

1/2oz Eau de Vie Pear Brandy (we used Clear Creek)

Vanilla Sugar (1oz Sugar, seeds from 1 Bourbon Vanilla Bean, mixed)

Lemon Wheel for Garnish
DIRECTIONS
1
Wet the rim of a martini glass with lemon and rim it with the vanilla sugar.
2
Combine the bourbon, simple syrup, lemon juice and pear butter in a shaker with ice. Shake to combine.
3
Double-strain the mixture into the martini glass.
4
Pour the pear brandy into the glass. Garnish with the lemon wheel. Serve.
Mixologist: Jonny Spielsinger