Lemony, fruity, piney & refreshing.
Rachel's Ginger Beer is a Seattle exclusive (unlike other sodas, it needs to be refrigerated). If you can't get your hands on some, substitute the strongest (preferably lemony) ginger beer you can find.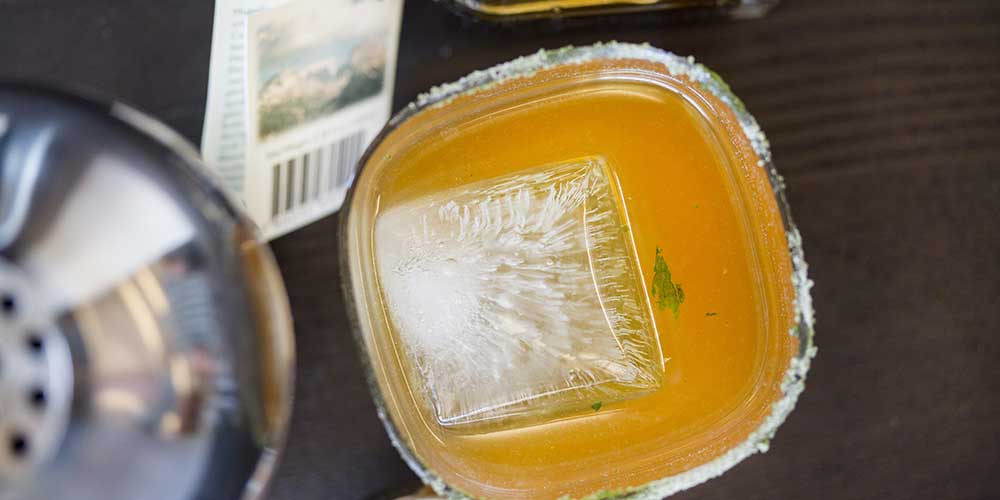 INGREDIENTS
1 1/2 oz Vodka (we used Peabody Jones)

1 ½ tsp Pinecone Bud Syrup

2 Mint Leaves

1 tsp Lemon Juice

1 oz Rachel's Ginger Beer

Crushed/Ground Mint Crystals for Rim

Lemon Twist Garnish
DIRECTIONS
1
Muddle the mint in a mixing glass.
2
Add the lemon juice, pinecone bud syrup, and vodka.
3
Shake with ice to combine.
4
Rub a lemon wedge around the edge of a rocks glass. Rim it with the crushed mint crystals.
5
Strain into the rocks glass over ice.
6
Top with the ginger beer. Garnish with the lemon twist. Serve.