Cocktail Recipe "Devil Bird"
Spicy, sweet, and tangy – this isn't a cocktail you'll sip absent-mindedly. Its devious deliciousness demands your attention.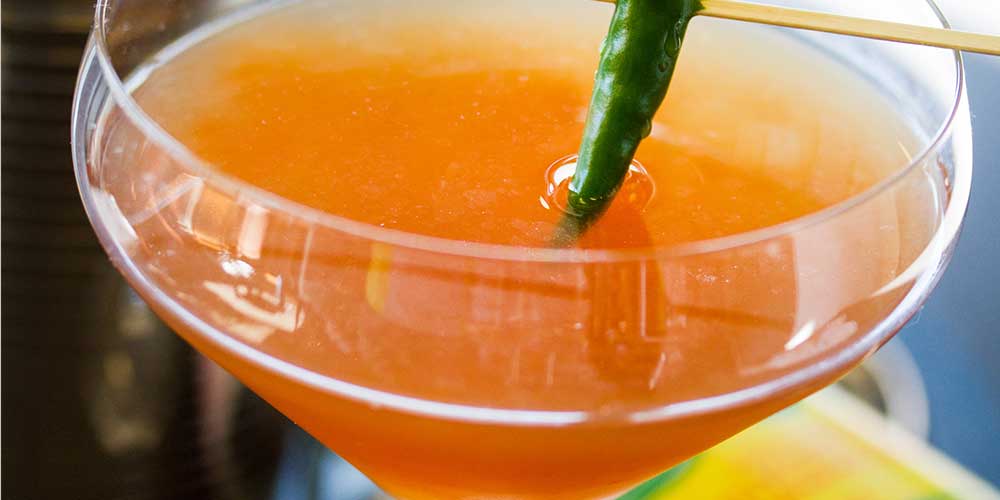 INGREDIENTS
2 oz Silver Tequila (we used Milagro Silver)
5 Sprigs of Fresh Cilantro
¼ oz Lime Juice
1 oz Tamarind Drinking Vinegar
1 Piquillo Pepper, chopped
2 oz Club Soda
DIRECTIONS
1
Split one Thai chile down the middle. Skewer the other.
2
Muddle together the piquillo pepper and cilantro in a shaker.
3
Add the vinegar, lime juice, the split Thai chile, ice and tequila.
4
Shake to chill & combine.
5
Stir in the club soda & strain into a cocktail glass.
6
Garnish with the skewered Thai chile and serve.