Cocktail Recipe: "Cinnamon Beet Fizz"
This drink looks sweet, but isn't really. Instead it replicates the flavor of cinnamon pickled beets (plus alcohol) in cocktail form with a touch of sweetness and a gorgeous color.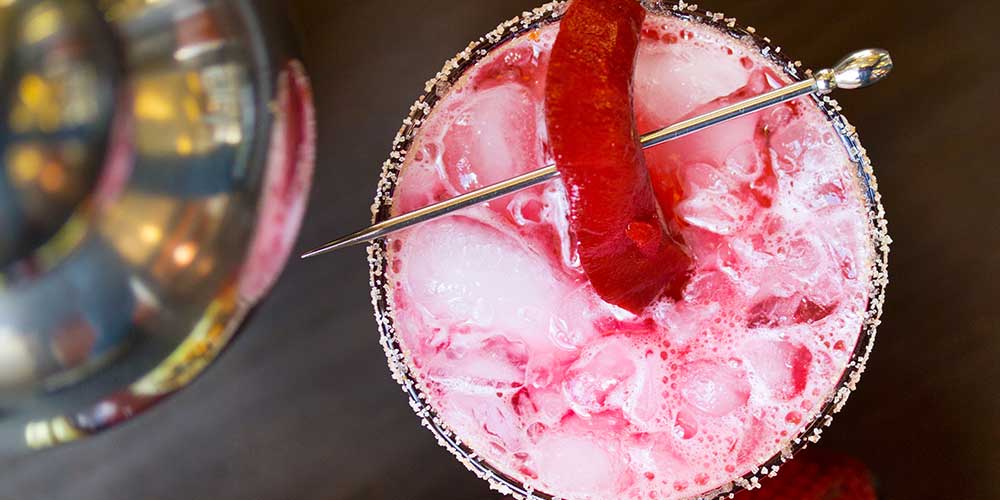 INGREDIENTS
1 ½ oz Vodka (we used Peabody brand)

½ oz Pickle Juice from Mama's Cinnabeets

½ oz Agave Simple Syrup (1/1 agave syrup & water)

Club Soda
Garnishes:
Cinnamon Sugar (superfine sugar & cinnamon mixed to taste)

Mama's Cinnabeet slice on a skewer
DIRECTIONS
1
Wet the rim of a rocks glass with ice. Dip the glass in cinnamon sugar to coat the rim.
2
Combine vodka, pickle juice and simple syrup in a cocktail shaker.
3
Add ice & shake to combine.
4
Pour directly into the rocks glass without straining.
5
Top with just enough club soda to add fizz.
6
Garnish with a skewered cinnabeet slice. Serve.
Mixologist: Jonny Spielsinger