These heirloom mashed potatoes are sweet and creamy up front, with lot of spice at the finish. Is there any savory recipe chorizo can't improve?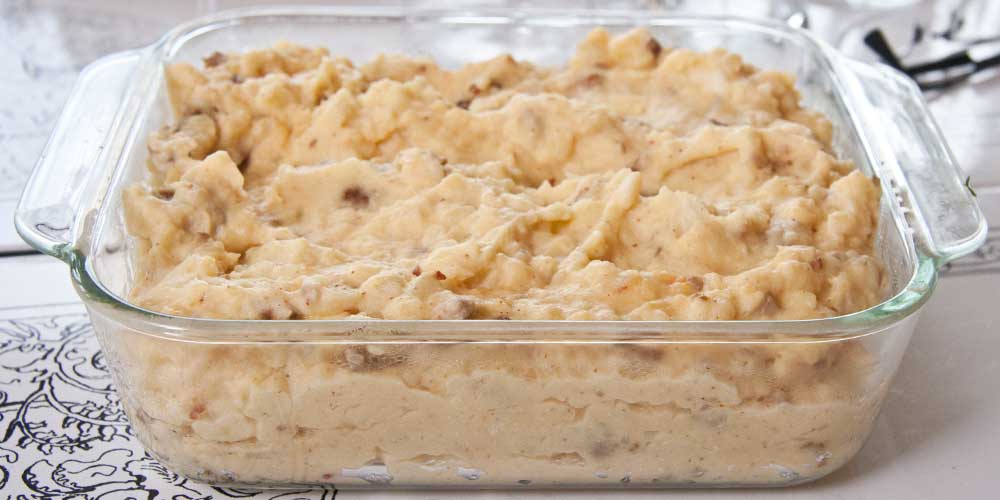 INGREDIENTS
2 ½ pounds either German Butterball Potatoes (for a creamy/smooth mash) or Austrian Crescent Potatoes (for a rustic/chunky mash)

1 Cinnamon Stick

1 Fuji, Gala, or Braeburn Apple

8oz of Chorizo (bulk or link chorizo removed from its casing)

3 Whole Garlic Cloves, peeled

3 cups Whole Milk

1 cup Heavy (whipping) Cream

Olive oil

Salt to taste
DIRECTIONS
1
Peel and rough chop the potatoes into roughly equal-sized pieces (you can leave the peels on if you prefer).

2
Peel the apple. Slice the flesh off of the core and cut it into a small dice.

3
Heat a small amount of olive oil in a frying pan, and add the chorizo. Break it up into small pieces and cook over medium heat to render out the fat.

4
In a pot or deep pan combine the milk, cream, apple, garlic cloves, cinnamon stick, and potatoes. Bring to a
simmer
.

5
Once the chorizo has finished rendering, remove it from the pan and reserve.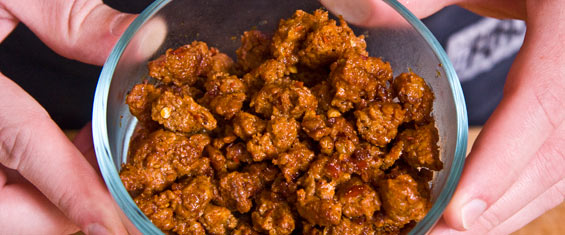 6
Simmer the potatoes for 20-25 minutes, stirring occasionally, until tender (the amount of time depends on the size you cut them to).

7
Strain off the excess liquid (about 1-1 ½ cups) and remove the cinnamon stick. Mash the potatoes, adding some of the liquid back in as necessary to achieve your desired consistency. Season with salt.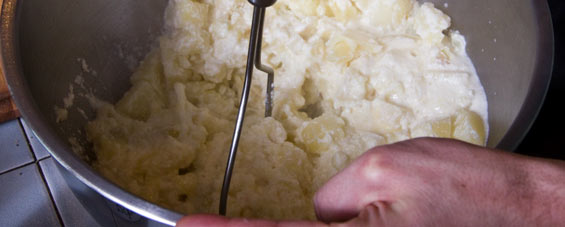 8
Fold in the chorizo.