Chocolate Ghost Chile Sauce
This ghost chile, cinnamon & chocolate sauce is delicious. Even though ghost chilies are among the hottest chilies in the world (and need to be handled with care…see the bottom of our ghost chile page for safety tips), the sauce resulting from this recipe isn't overpoweringly spicy.
The flavor is dark-chocolate with extra depth from the cinnamon, a bit of smokiness from the ghost chili, and then a pleasantly warm-savory-slightly spicy finish. It can be paired with any creamy dessert, especially cheesecake and premium vanilla ice cream, but also with many fruit flavored desserts.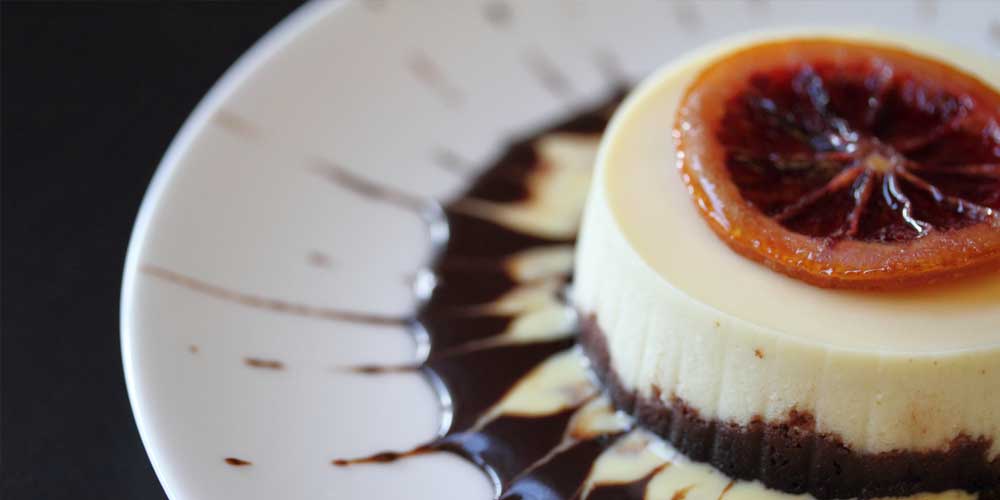 INGREDIENTS
1 PART:

2/3 cup Water

1/4 cup + 1 tbsp Granulated Sugar or Evaporated Cane Juice

2 tbsp Light Corn Syrup

1/3 cup Semisweet Chocolate Chips

4 tbsp Cocoa Powder*

One 3" Cinnamon Stick (Cassia)

1 small Dried Ghost Chile (could substitute other dried chilies)
*We prefer plain cocoa powder for this sauce because it gives it more of a dark chocolate flavor. For a sweeter sauce you could substitute dutch process cocoa powder (aka dutched or dutch cocoa powder).
DIRECTIONS
1
Combine all ingredients in a small sauce pan and bring the mixture to a boil.
2
Remove the pan from the heat. Extract & discard the ghost chile.
3
Let the sauce cool until just warm. Extract & discard the cinnamon stick.
4
Strain the sauce & move it to a sealed container in the refrigerator.
5
Let the sauce chill, then use it to sauce your favorite desserts!
Note:
If the sauce comes out too thick or thickens during storage, it can be thinned with a little water.