Chive Blossom Scrambled Eggs
This simple scrambled eggs recipe lets the blossoms do all the heavy lifting in terms of the presentation & flavor wow factor…all you have to do is cook the eggs and let your brunch guests (or your own taste buds) rave about how brilliant you are.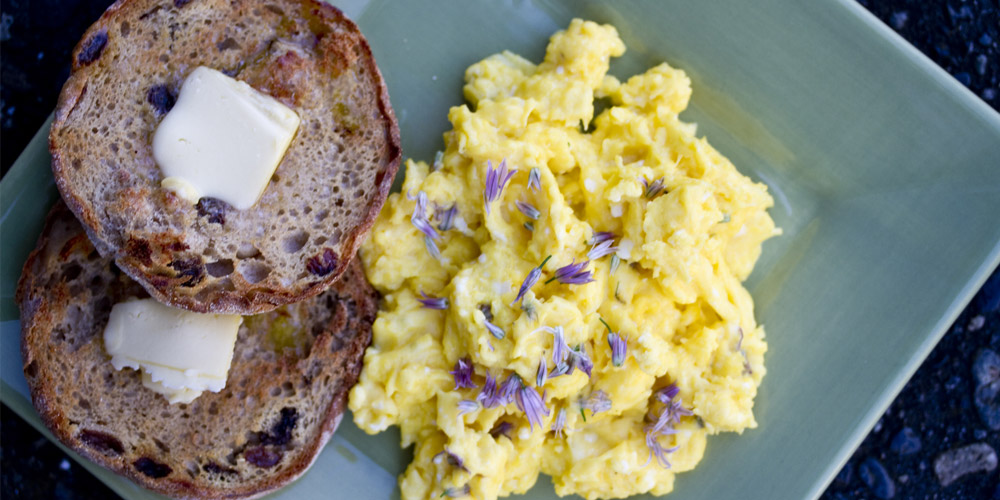 INGREDIENTS
3 Eggs

4 Fresh Chive Blossoms, stems removed

2 cracks of Black Pepper

1 pinch of Salt

Unsalted Butter for the pan
DIRECTIONS
1
Tear the chive blossoms into clumps of petals.
2
Beat the eggs together with the salt and pepper.
3
Melt the butter in a frying pan.
4
Cook the eggs to your desired level of doneness, adding some of the chive blossoms just before the eggs set (20 seconds or so before they're done, if you're going for softer eggs).
5
Top with the remaining chive blossoms to taste. Serve.