This is a basic, very tasty way to cook fresh morels (though you could also use it for reconstituted dried morels). After cooking they can be served as a side dish or used as an ingredient in other morel recipes. Since morels need to be cooked before they are consumed, this is a great way to prep them for use in salads.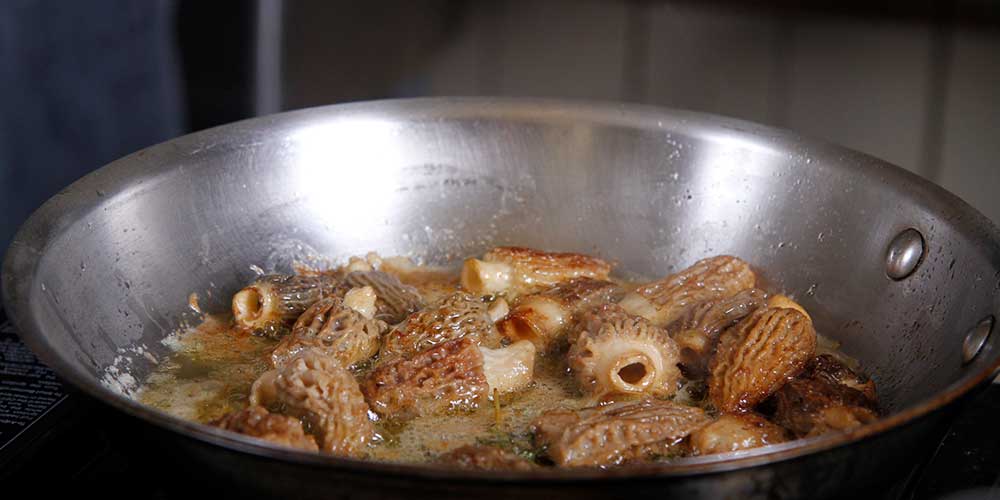 INGREDIENTS
2 tbsp Butter

2 tbsp Olive Oil

1 Clove Garlic, crushed with the skin-on

Few Sprigs Fresh Thyme
DIRECTIONS
2
Once the oil is hot and the butter has melted, add the morels, taking care not to crowd the pan.
3
Cook the morels until golden brown (or darker if black/grey) gently turning them occasionally so they cook evenly. Add salt to taste.
4
Remove the cooked morels and serve or add to other recipes. If desired you can continue to cook more batches of morels in the same pan, adding more oil and butter as needed.