Makes 4 Servings
DRINK PAIRING
Sinebrychoff Porter from Finland or Elysian's Perseus Porter
Braising pork or wild boar ribs helps tenderize the meat, while finishing them on the grill caramelizes the sauce into a flavorful, finger-licking, gooey-crispy coating. spices & sherry.  Not much more work, but extra delicious!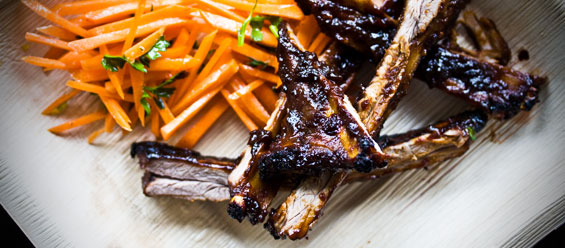 INGREDIENTS
BRAISING LIQUID
3 quarts of Chicken Stock

3 Cloves of Garlic, smashed with the peel on

2 Bay Leaves

½ bunch Fresh Thyme
DIRECTIONS
1
Combine the chicken stock, garlic, bay leaves, and thyme in a pot or dutch oven.

2
Bring to a simmer, submerge the ribs & cover the pot. Let the ribs simmer for 1 hour, 15 minutes (or until tender if substituting).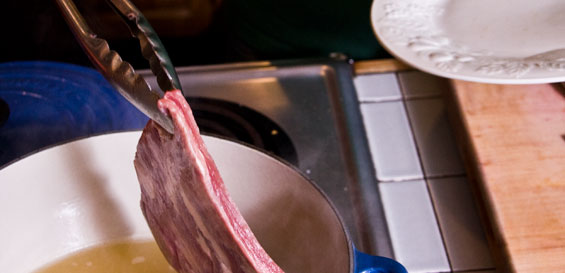 3
Remove the ribs from the braising liquid and either reserve the liquid for another recipe or discard.
4
Coat the ribs with the barbeque sauce.
5
Briefly grill the ribs to reduce and caramelize the sauce. Serve.