Blackened Cabbage w/ Kimchi Paste
Bright, briny, savory & crisp, this is great vegetable side for Asian-style meat or fish dishes.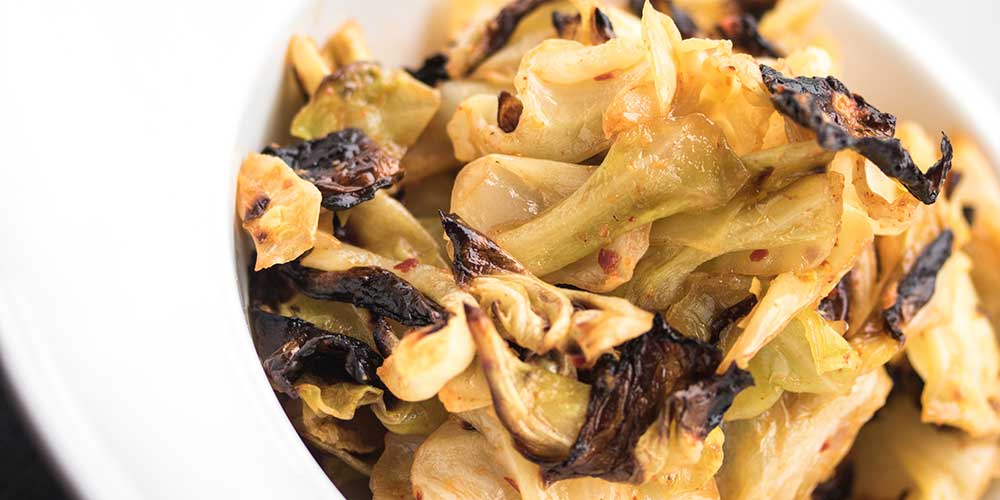 INGREDIENTS
2 tbsp Toasted Sesame Oil

1 head Cabbage, thickly chopped

2 tsp Red Boat Fish Sauce

1 tsp grated Fresh Ginger

1 tsp Kimchi Paste

1 squeeze of Lemon (approx. ¼ tsp)

½ tsp Unseasoned Rice Wine Vinegar
DIRECTIONS
1
Toss the cabbage pieces in the sesame oil & fish sauce. Spread them out on a sheet tray.
2
Broil them in the oven until the cabbage pieces start to blacken.
3
Stir the blackened cabbage pieces together with the ginger, lemon juice, rice wine vinegar and kimchi paste. Serve.