This pilaf is hearty, healthy and provides striking visual contrast when served next to a wide variety of proteins, from chicken, beef or game meats to fish or roasted vegetables.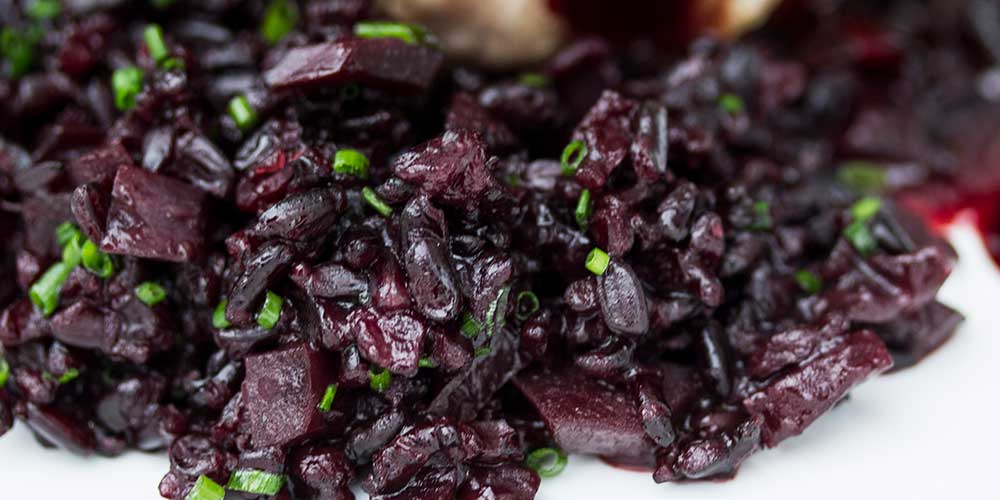 INGREDIENTS
½ cup finely minced Fennel Bulb

1/2 cup finely minced Onion

1 tbsp Unsalted Butter

¾ cup Chinese Black Rice

1 sprig Fresh Thyme

1 ½ cups Stock (Vegetable or Chicken) or Water

4 tbsp chopped Fresh Chives
DIRECTIONS
1
Preheat your oven to 350 degrees.
2
Melt the butter in a deep, oven-safe pot with the fennel bulb & onion.
3
Saute the vegetables until they soften & turn translucent.
4
Add the thyme sprig, rice, and stock or water. Bring the liquid to a boil, then cover the pot and move it to the oven.
5
Roast for 18-20 minutes, until the rice is tender.
6
Remove the cooked rice from the oven, stir in the chives & serve.