Bacon & Quail Egg Sandwich
Makes 1 Sandwich
DRINK PAIRING
Mimosa or Bloody Mary
Perhaps the ultimate breakfast sandwich, this one is hearty, creamy, with a little sweetness and a hint of spice from the peppered bacon. At a recent photo shoot, it was how we used some of the leftover ingredients.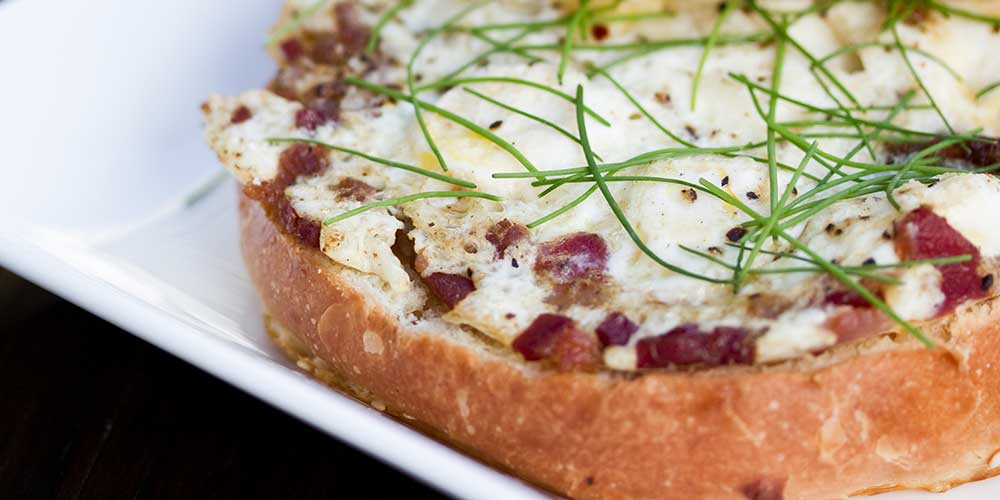 DIRECTIONS
1
Get a seasoned cast-iron skillet or sauté pan hot on the stove.
2
Mince the bacon and add to a pan over medium heat briefly to render out some of the remaining fat. Crack the quail eggs into a bowl.
4
Once the egg whites have set, flip them as one piece with a spatula. Cook briefly until the yolks are cooked to your preference.
5
Cut the egg "patty" as necessary to get it to fit in the bun. If desired, garnish with chives or micro chives. Serve.