African Harissa Sauce is a more complex version of homemade chili paste.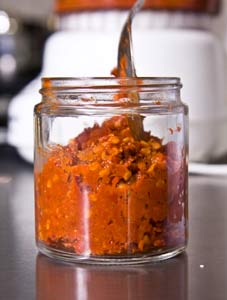 Ingredients:
1 cup dried de arbol peppers (or the dried chile of your choice)
2 tsp salt
2-3 cloves garlic
pinch ground cumin (or caraway and coriander if you have it)
juice from ½ a lemon
olive oil
Directions 
1) Cover dried chiles with boiling water in saucepan.
2) Let it sit for an hour.
3) Drain chiles; place in a food processor with the salt, spices, and garlic. Blend the mixture and add the lemon juice, bit by bit, to keep the mixture blending.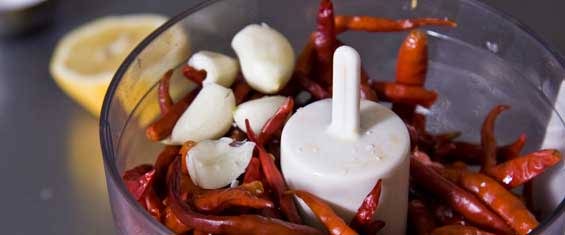 4) Once the mixture is thoroughly blended, place in a small glass jar. Add enough olive oil to completely cover the top.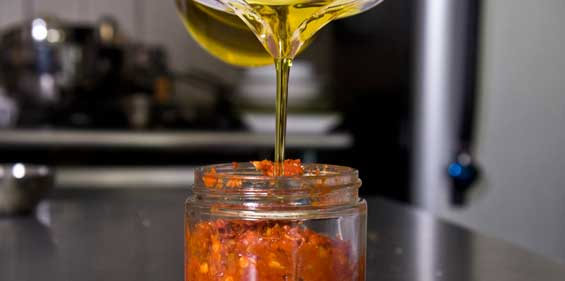 5) Cover and refrigerate. Makes about 1/4 c.
___________
Browse More:
Dried Chile Recipes & Techniques