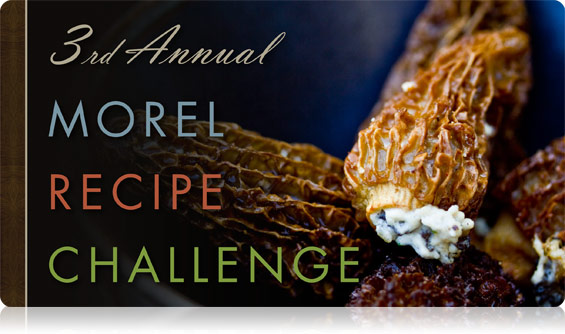 Fresh morels are back in season baby … and you know what that means: it's time for another morel recipe challenge! We're looking for 15 bloggers who want in on a morel throwdown. We'll ship you some dried morels, you'll make a recipe, and the end the winner gets 2lbs of fresh morels for them and 2lbs for one other challenger of their choice.
This year the recipe challenge is hors d'oeuvres. If you think you've got what it takes, send an e-mail to Justin (at) marxfoods (dot) com with your name, address and blog url. We'll pick the fab fifteen and ship their dried morel samples April 18th. Recipes should be up on blogs (and the URLs sent to Justin) by May 6th.
On May 10th we'll post a round-up here linking all the recipes. Challengers and Marx Foods staff will vote for the best. Votes must be in by May 13th to count.
On May 17th we'll announce who got the 2011 Morel Champ!
Check out what people entered in previous years:
2010 Morel Recipes
2009 Morel Recipes