We once dubbed Jen of ZestyBeanDog our unofficial "Yuzu Ambassador" but we've decided without a doubt it's official … maybe we should make a badge … 😉  Jen is always coming up with innovative ways to use yuzu juice, but it doesn't stop there – she's got a multitude of mouthwatering recipes on her blog. Check out her 10-course surprise birthday menu below!

I'm one of those ambitious home chefs/food bloggers.  Never having any professional culinary training or schooling I have learned mainly from experimentation.  I love all aspects of cooking especially the competitive side.  I'm always looking for a good challenge whether it's competitive or at home.  Here's a peek into my kitchen, I hope you enjoy.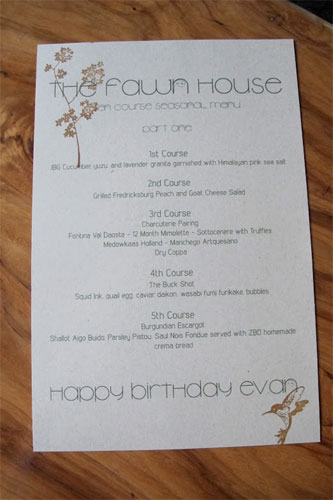 I decided to make my husband Evan a VERY special birthday surprise by creating my own restaurant at home (called The Fawn House, hence all the new fawn roaming in our yard) and cooking a 10 course meal! It was so wonderful, I've never cooked so many awesome things all at once in my life. I invited 3 of our closest friends and got to work on planning the menu a little over a week in advance. I was so incredibly excited I barely could keep it a secret! The few days before I mapped out my course of action and started collecting my goods to make it all come to a reality.  I based the menu off "The odd parts/bits" of animals and used as much local and farm fresh ingredients as possible.  I love Marx Foods because they always carry my go to ingredients I can't find and they ship fast!  For this menu I used their Yuzu Juice ( I have been jokingly titled the unofficial Yuzu Ambassador by them), Truffle Salt, and Squid Ink.  Here's how it went down!  Each course was paired with a special libation. The food was wonderful and it definitely was a night to remember.  I can't believe I pulled it off.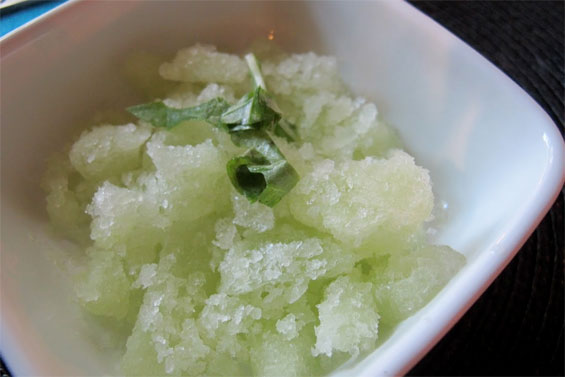 1st Course
Johnson's Backyard Garden Cucumber, Yuzu, and lavender granita garnished with Himalayan pink sea salt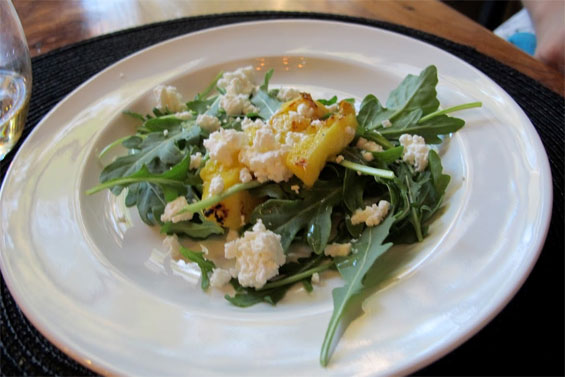 2nd Course
Grilled Fredricksburg Peach and Goat Cheese Salad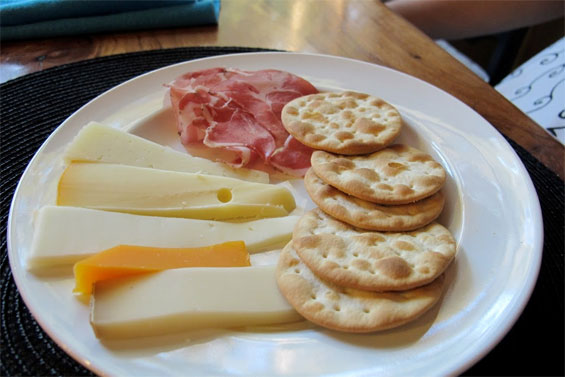 3rd Course
Charcuterie Pairing
Fontina Val Daosta, 12 Month Mimolette, Sottocenere with Truffles, Medowkaas Holland, Manchego Artquesano & Dry Coppa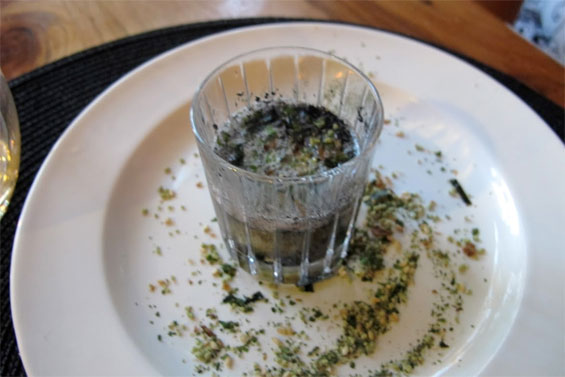 4th Course
The Buck Shot
Squid Ink, quail egg, caviar, daikon, wasabi fumi furikake, bubbles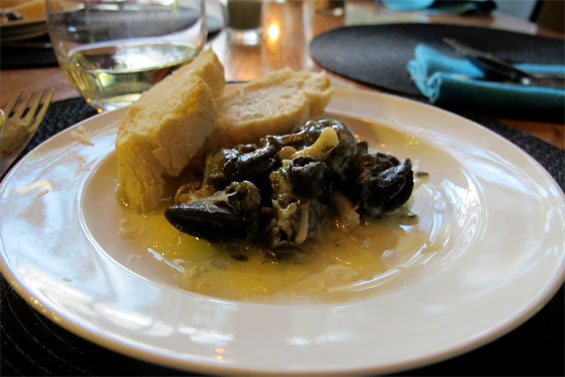 5th Course
Burgundian Escargot
Shallot Aigo Buido, Parsley Pistou, Saul Nois Fondue served with Zestybeandog homemade crema bread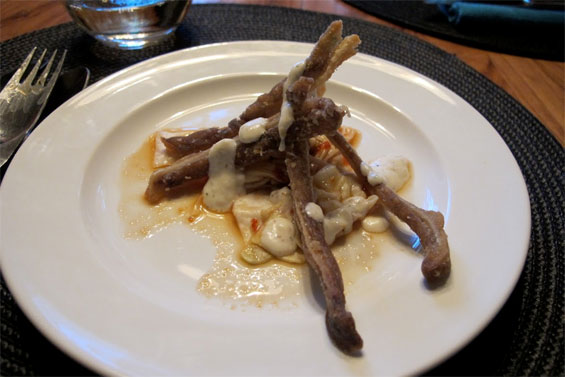 6th Course
Crispy piggy ear on a bed of curried bok choy and enoki mushrooms marinated in a chili garlic au jus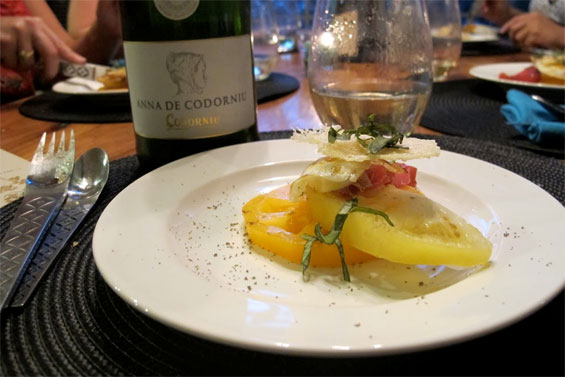 7th Course
Heirloom Tomato topped with a fried quail egg, basil, and parm crispy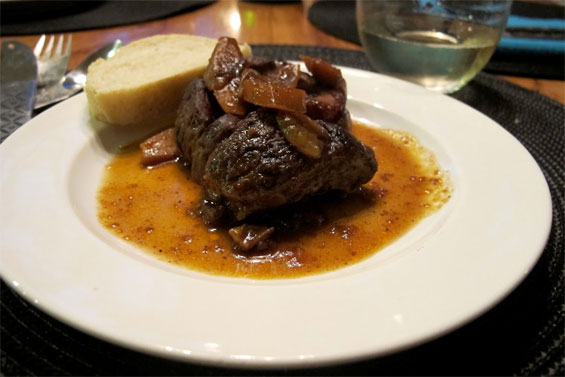 8th Course
Osso Bucco Shooter with Johnson's Backyard Garden carrot and onion demi-glace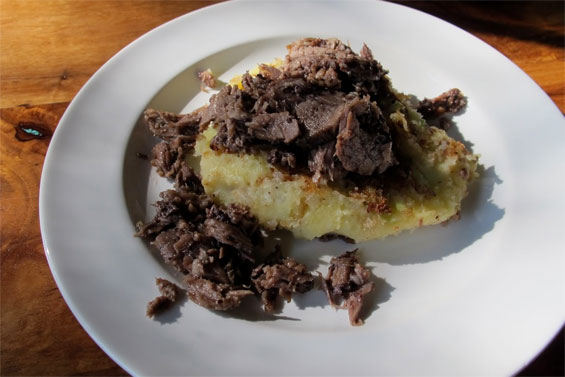 9th Course
Seared beef tongue with horseradish emulsion on top of a truffled potato and leek cakette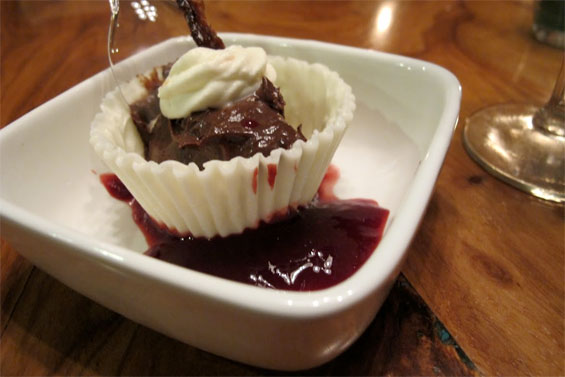 10th Course
Tiramisu Mousse served in a chocolate bowl by Dutch Lovin' (my great friends Liz and Kyle).
It's my dream to one day own my own small restaurant, like a farm house style place, where everything is seasonal, there's a set menu, and it feels like a home. Although, I would be completely fine moving to Italy and finding some Lagotto Romagnolo dogs that would like to help me hunt truffles on the hillsides all day.  A girl can dream right?  Thanks for taking a peek into the ZestyBeanDog Kitchen.