WILD BOAR TENDERLOIN VIETNAMESE NOODLE SALAD BOWLS (BUN)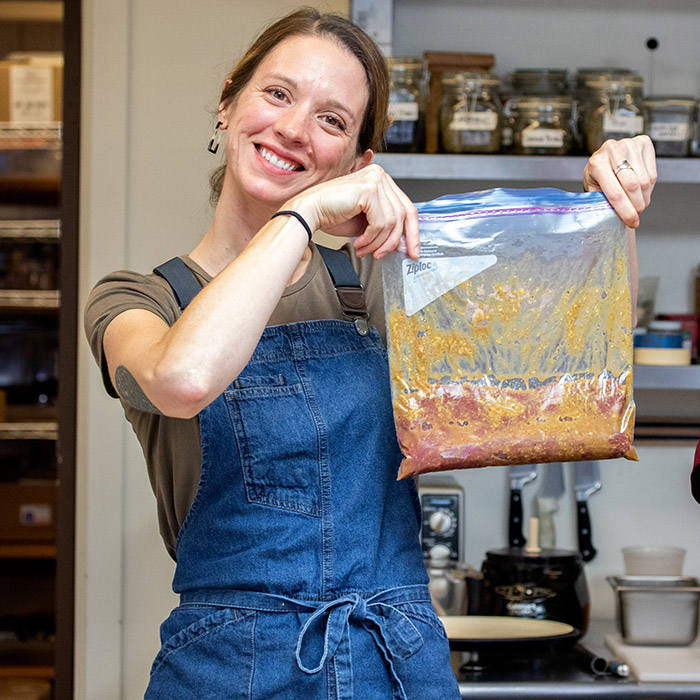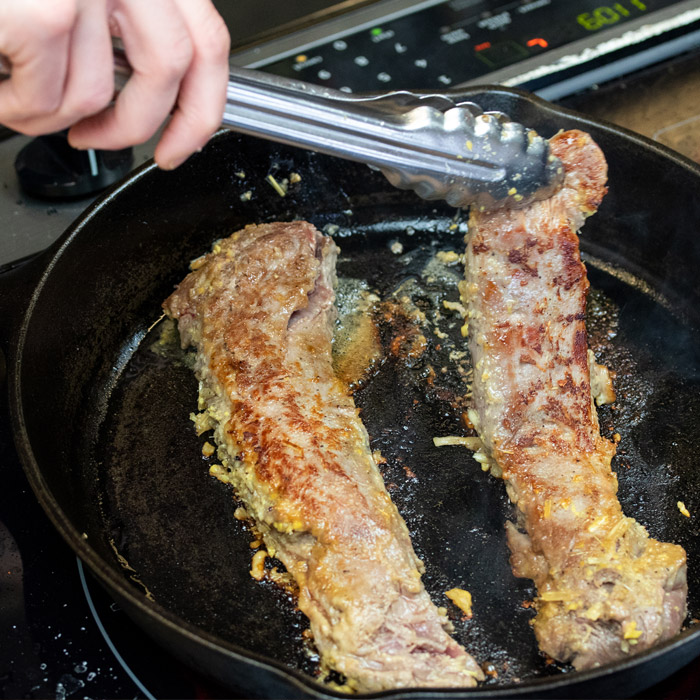 ---
In our Wild Boar Test Kitchen, Liv and Jade drew recipe and ingredient inspiration from around the globe. For this recipe, Liv was inspired by some of our Vietnamese customers who order whole boar for community parties and cookouts. We wanted to experience and experiment with that flavor combination while keeping it manageable in our test kitchen.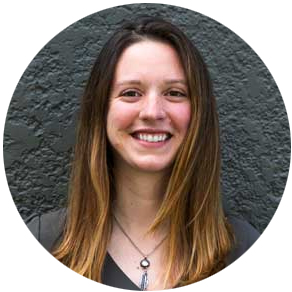 "I make bun at home a lot, but I wanted to go a bit further than I normally do on a weeknight. The tenderloin is extremely easy to use. I really want to try grilling this recipe now!"Liv
Servings: 4 Bun Bowls
DRINK PAIRING
Gewürztraminer or Riesling
This recipe is light, fresh and flavorful. Don't let the long list of ingredients deter or intimidate you. The components are quick to prep, cook and assemble. The tenderloin is naturally tender, and the marinade adds great flavor and seasoning to the boar meat.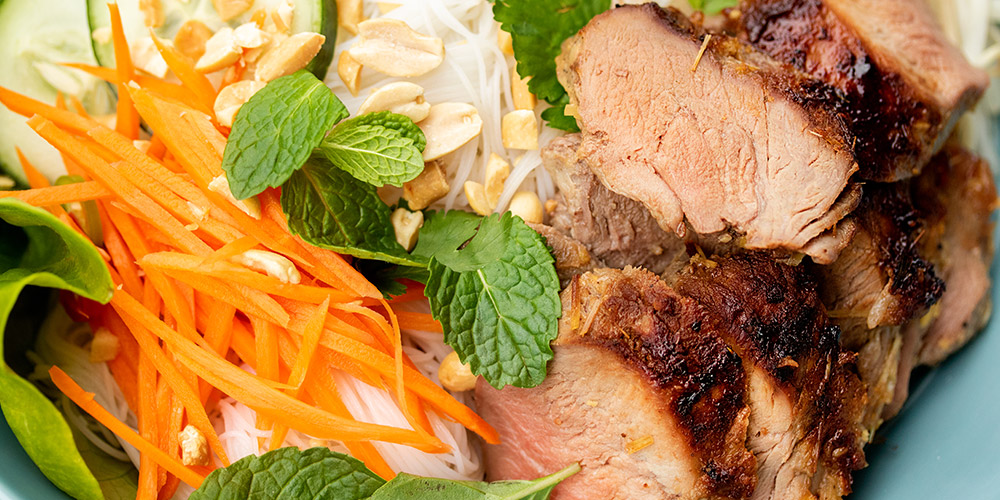 INGREDIENTS
Marinade

2 tbsp Sugar

1 tsp Freshly Ground Black Pepper

2 Garlic Cloves, peeled

1 Shallot, peeled & cut in half

1 4-inch piece fresh Lemongrass, roughly chopped

1 1-inch piece fresh Ginger, peeled & roughly chopped

2 ½ tbsp. Fish Sauce

1 tbsp Canola Oil

1 1lb Wild Boar Tenderloin
Pickled Carrots

1/3 cup grated or julienned Carrots

1 tbsp Sugar

¼ cup Lime Juice

¼ cup Rice Vinegar

1 tsp minced Garlic

1 Thai or Serrano Chile, thinly sliced, divided (remove the seeds if you want it to be less spicy)
Nuoc Cham

2 Limes, juiced

1 tbsp Red Boat Fish Sauce

1 tsp Sugar

1 Garlic Clove, peeled & grated using a microplane

½-inch knob of Ginger, peeled & grated using a microplane

1 Thai Chile, thinly sliced

2 ounces Rice Vermicelli Noodles

16 Bibb Lettuce Leaves (about 2 heads)

1 cup Cilantro Leaves

1 cup sliced English Cucumber

1 cup Bean Sprouts

1/3 cup chopped Unsalted Dry-Roasted Peanuts

16 Basil Leaves

16 Mint Leaves

2 Thai or Red Serrano Chiles, thinly sliced
DIRECTIONS
1
Pulse the first six marinade ingredients in a food processor.
2
With the motor running, add the soy sauce, fish sauce and oil to the food processor and process until fully combined.
3
Pour the marinade into a shallow dish or large zip-top bag. Add the tenderloin and turn to coat. Refrigerate and marinate for 1 hour.
Make the Pickled Carrots and Nuoc Chom:
4
In a small mixing bowl, combine the sugar, lime juice, rice vinegar, garlic and sliced chiles until the sugar is dissolved.
5
Add the sliced carrots and toss to coat. Let sit for at least 15 minutes.
6
Combine all nuoc chom ingredients together in a small bowl and stir until the sugar is dissolved. Set aside to use as either a dressing or dipping sauce.
7
Remove the tenderloin from the fridge and let it come to room temperature while you preheat your oven to 400°F and heat a large skillet over medium-high heat.
8
When the skillet is hot, remove the tenderloin from the marinade and brown on all sides.
9
Finish in the oven for 10 minutes until the internal temperature reaches 145°F.*
10
Remove the tenderloin to a cutting board and let rest for 5-10 minutes. Thinly slice to serve.
11
While the tenderloin is in the oven, prepare the vermicelli noodles according to package directions and shock in cold water. Coat lightly with oil to prevent them from sticking.
12
To serve, assemble plates with a bundle of cooked noodles, slices of tenderloin, a few lettuce leaves, and all of the sides. Toss together like a salad and drizzle with the nuoc chom, or eat like lettuce wraps and dip in the sauce.
* The USDA recommends cooking all game meats (including boar) to an internal temperature of 160°F and all whole cuts of pork to 145°F, followed by at least a 3-minute rest. In our Boar Test Kitchen, we found that pulling the boar when the internal temperature reached 145° – 150° F and letting rest for 3-5 minutes yielded the most enjoyable result.