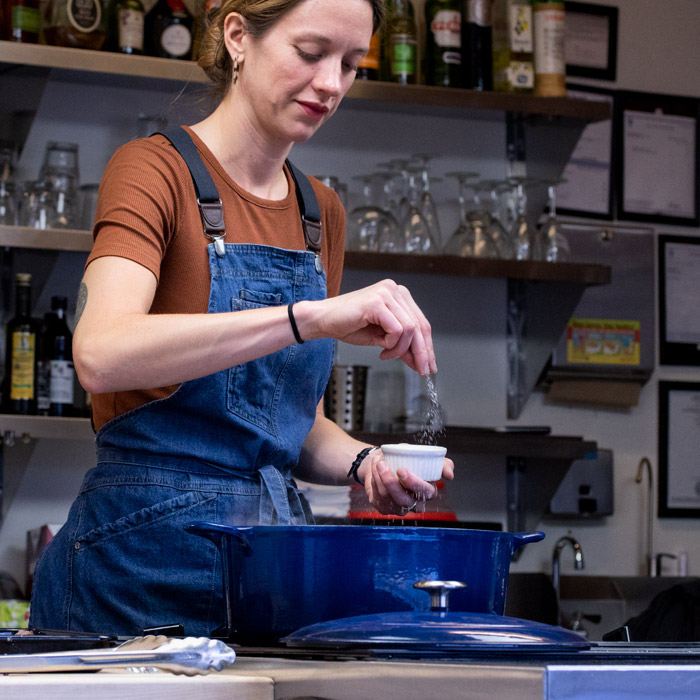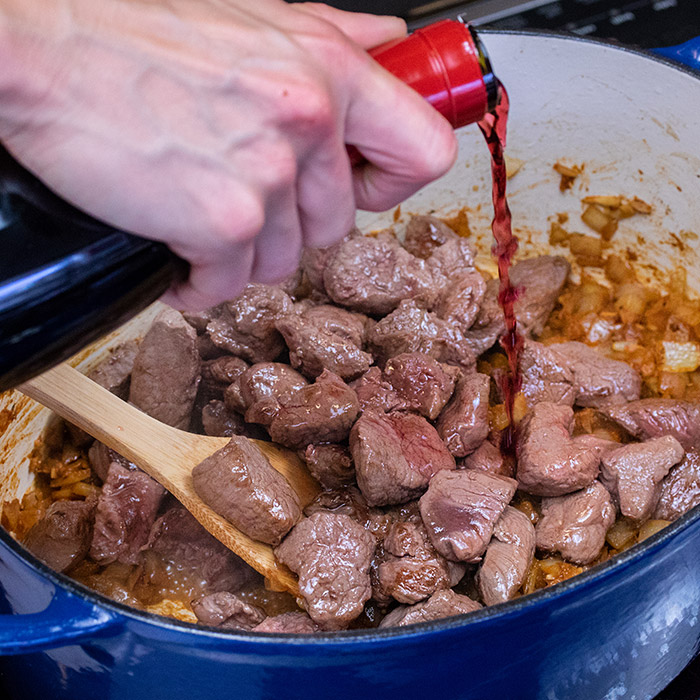 ---
In our Venison Test Kitchen, Staff Culinarian Liv created this recipe to find a way to make a quicker-cooking weeknight-friendly chili and to test how Venison Denver Leg cuts compared to traditional slow-cooking cuts (such as the shoulder).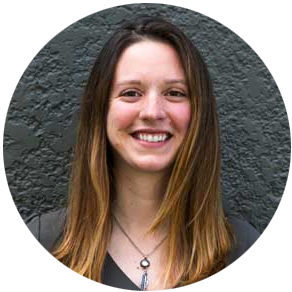 "I wanted to use big chunks. A lot of recipes call for ground venison. Initially, I was skeptical about how the chili would turn out. I've made venison chili before but used the shoulder, which is tougher and more obviously suited for braising. The Denver leg worked really well! It didn't get too dried out, held its texture well, and was nice and tender but toothsome. It was a good contrast to the squash and beans."Liv
Liv worked with flavors that pair well with venison — tomatoes, sweetness from the butternut squash, and wine. This resulted in a chili that was warmly spiced and comforting with a familiar flavor profile that everyone in our office loved!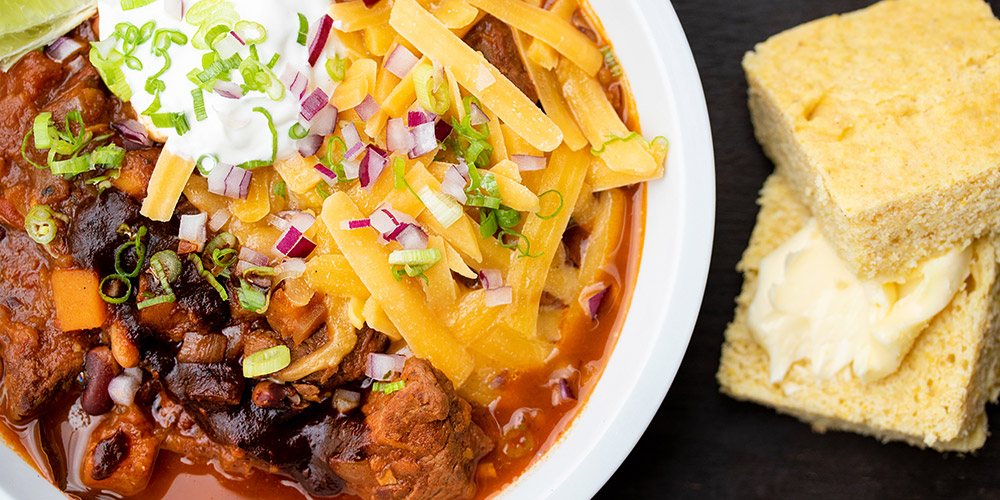 INGREDIENTS
2 dried Guajillo Chiles

1 dried Ancho Chile

1 Dried Pasilla Chile

4-5 cups Chicken Broth, divided

2 tbsp Olive Oil

2lb Venison Denver Leg, cut into ½-inch pieces

Kosher Salt & freshly ground Black Pepper

1 small Butternut Squash, peeled & cubed

6 cloves Garlic, finely chopped

2 Yellow Onions, finely chopped

1 tbsp Ground Cumin

2 tsp Dried Oregano

½ cup light Red Wine, such as Pinot Noir

2 cups cooked Kidney Beans (or 1 14oz can)

1 28oz can Fire Roasted Whole Tomatoes
To Serve (optional):

Sour Cream

Shredded Cheddar Cheese

Chopped Red Onion

Cilantro Leaves

Chips

Cornbread
DIRECTIONS
1
Bring 2 cups of broth to a simmer.
2
Toast the chiles in a dry skillet over medium-high heat. Press down on the chiles so they make contact with the pan and flip occasionally until the chiles are darkened and soft, about 3 minutes.
3
Transfer the chiles to a bowl and cover with the hot broth. Let sit for 30 minutes.
4
While the chiles are soaking, prepare the butternut squash and start the chili:
5
Preheat the the oven to 425°F. Toss the butternut squash cubes with 1-2 tbsp of oil and roast until lightly browned, about 30 minutes. (Flip or toss about halfway through cooking to prevent the squash from burning on one side.)
6
Heat a large heavy pot or Dutch oven over medium-high heat. Season the venison cubes with salt and pepper. Add 1 tbsp oil to the pot. Working in batches, brown the meat on all sides, about 5 minutes. Transfer venison to a plate and cook off any remaining liquid, if any. (Alternatively, wipe out the pot.)
7
Drain the chiles, saving the broth. Remove the stems and seeds, then transfer the chiles and the reserved broth to a blender. Add 2 cups extra broth and blend until smooth, about 1 minute.
8
Heat 1 tbsp oil in the pot or Dutch oven and add the onion and garlic. Cook until tender, stirring occasionally, about 6-8 minutes. Deglaze with a bit of water if necessary to get all of the browned bits (the fond) off the bottom of the pan. Add the cumin and oregano and cook, stirring, for 1 minute.
9
Add the venison cubes back to the pot and add the wine. Bring to a boil, then simmer until the liquid is almost completely reduced.
10
Add the chili puree and bring back up to a boil. Add the tomatoes, breaking up with a spoon. Add the roasted squash and beans. Reduce the chili to a simmer and cook until the meat is tender and the sauce has slightly thickened, about 1 hour. Add more broth if needed to keep the meat submerged.
11
Serve with cornbread or chips and garnish with sour cream, cheese, onions and cilantro.