VENISON CARNE ASADA TACOS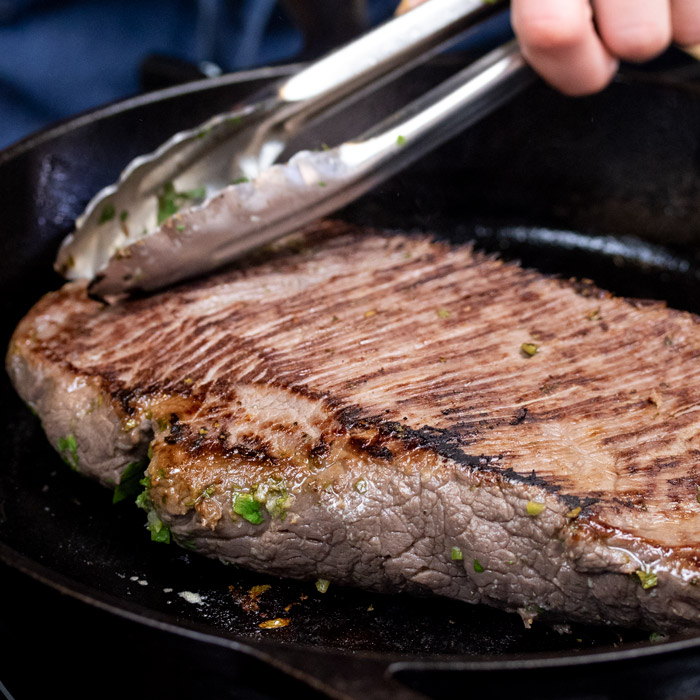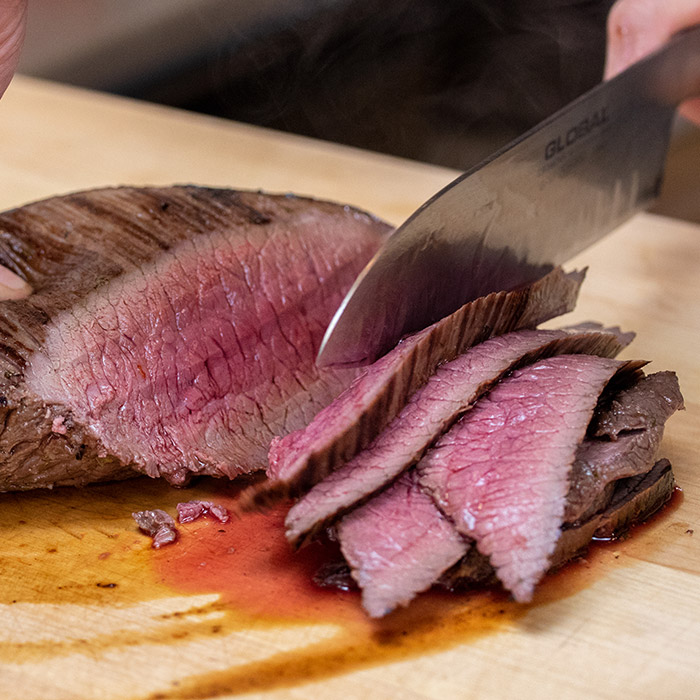 ---
In our Venison Test Kitchen, our Staff Culinarian Liv created this recipe to test cooking part of the Venison Denver Leg like a steak. She used the topside, a thick steak-like muscle that averages between 1.5-2 pounds. It has a distinctive grain similar to beef flank steak. For this recipe, she kept the topside whole to ensure a beautiful pink medium-rare center but this cut can easily be butterflied (cut in half length-wise) and cooked similar to flank steak.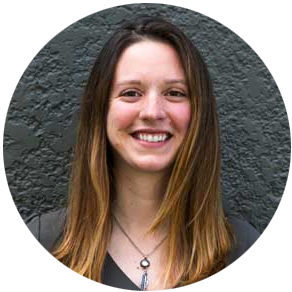 "The cut was so tender that you could actually eat the taco without pulling out a mouthful of steak with each bite. I was really surprised by how tender it was."Liv
Liv thinly sliced the topside for tacos, but this steak marinade is versatile. You can serve it like a steak with different side dishes such as rice, beans, and avocados, or whatever you like to eat alongside steak!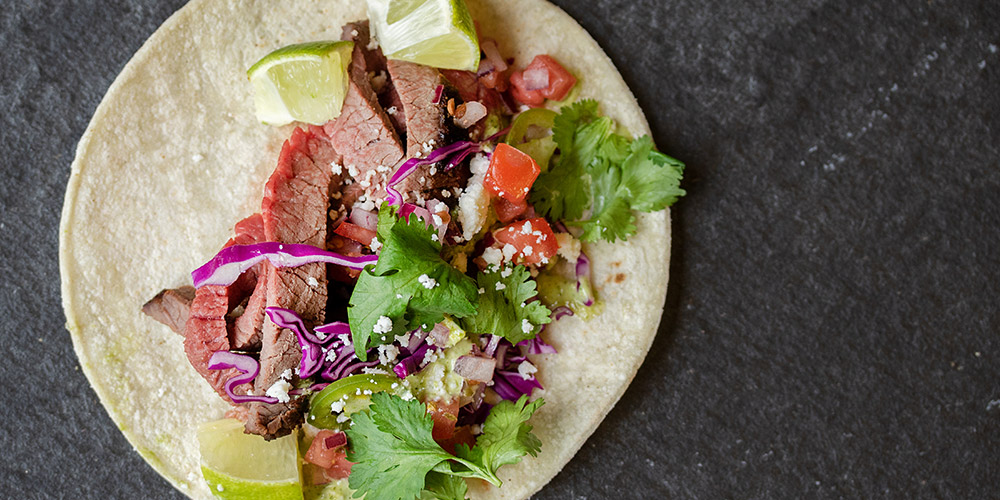 INGREDIENTS
For the Venison Steak:
2lb Venison Denver Leg, (topside or cushion)

2 Limes, juiced

4 cloves Garlic, crushed

½ cup Organic Juice

1 cup fresh Cilantro, chopped

2 tsp Soy Sauce

¼ tsp Black Pepper

¼ cup Olive Oil

1 fresh Jalapeno, minced (seeds & ribs removed)

2 tbsp White Vinegar
For the Tacos:

Corn Tortillas

½ head of Cabbage, thinly sliced

Pico de Gallo

Cotija Cheese

Cilantro Leaves

2 Limes, cut into wedges
DIRECTIONS
1
In a gallon-sized resealable bag, combine the lime juice, crushed garlic, orange juice, cilantro, soy sauce, pepper, olive oil, jalapeno and vinegar. Seal and shake or squeeze the bag to mix.
2
Put the venison in the bag and move around to thoroughly coat. Refrigerate and marinate for 2-4 hours.
3
Heat an outdoor grill, grill pan, cast iron skillet or broiler to high heat.
4
Remove the venison from the marinade. Discard the excess marinate.
5
Cook the venison steak for 7-10 minutes per side, until it reaches your desired internal temperature. (We recommend not cooking venison over medium.)
"I pulled the topside out at 118-120F and it turned out well. It was definitely medium-rare, which is what I had wanted. That's not everyone's preference, so I'd say for the recipe to pull it at 125-135F. I wouldn't go higher than that."
– Liv
6
Let rest for ten minutes. Thinly slice against the grain and serve.