Simple & Delicious Grilled Chicken Breasts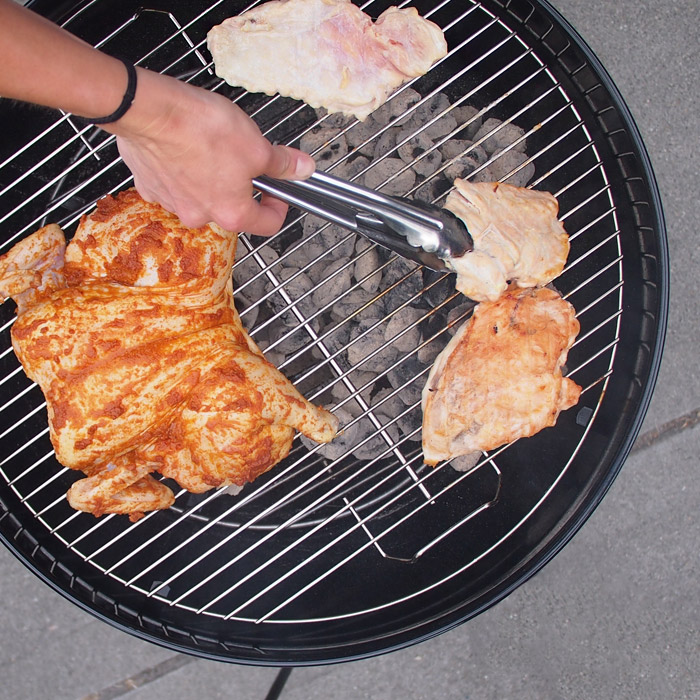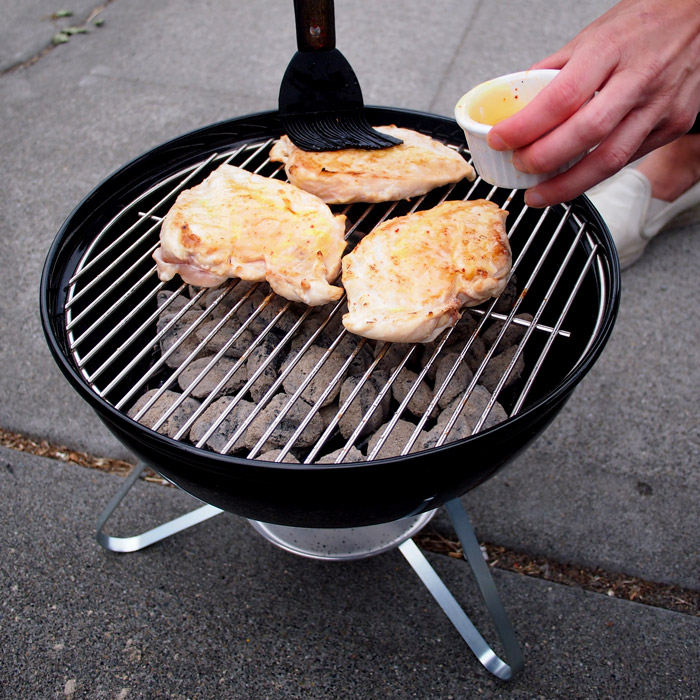 ---
With a short & sweet ingredient list and simple directions, this recipe is all about technique to create succulent, juicy chicken breasts that are wonderfully flavorful and not even a little bit dry.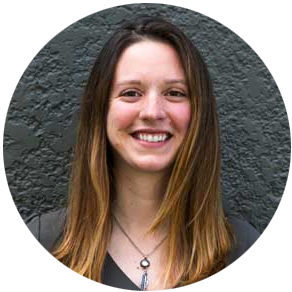 "I was really impressed with the flavor. Usually plain chicken breasts are boring, but these were really tasty! I think there is really something to be said this chicken isn't dried out at all, but it's not super fatty or watery either." Liv
4-6 Entrée Servings
WINE PAIRING
Pilsner or Saison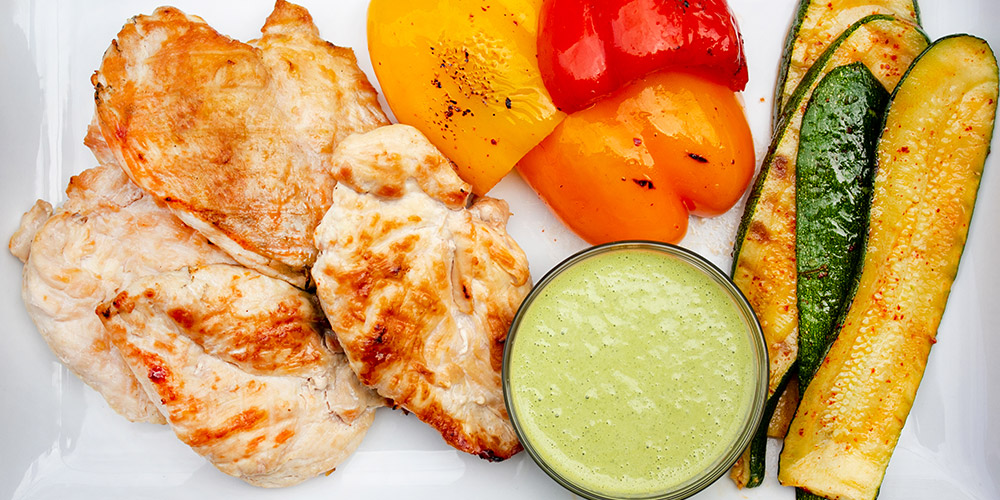 INGREDIENTS
Kosher Salt

Freshly Ground Black Pepper

2 tbsp Extra Virgin Olive Oil
DIRECTIONS
1
Place 1 chicken breast in a large resealable plastic bag or between two pieces of plastic wrap. Using a meat pounder, rolling pin or small skillet, pound the breast to an even thickness, about ¾ inch. Repeat with remaining 5 breasts.
2
Set a wire rack over a rimmed baking sheet and arrange the chicken breasts on the rack. Sprinkle generously with salt on both sides. Refrigerate uncovered for at least 30 minutes.
3
For a charcoal grill, light 1 chimney full of charcoal. When all the charcoal is lit and covered with gray ash, pour out and arrange the coals on one side of the grill. Set the cooking grate in place, cover the grill and allow to preheat for 5 minutes. Brush the grill grate with oil.
4
Season each chicken breast with black pepper and brush lightly with oil. Place the chicken on the hot side of the grill, cover and cook until well browned, about 3-5 minutes. Flip and continue to cook until the second side is browned and chicken is just cooked through and the center registers about 160°F on an instant-read thermometer.
5
Let the breasts rest for a few minutes before serving to reach their final recommended internal temperature of 165°F.