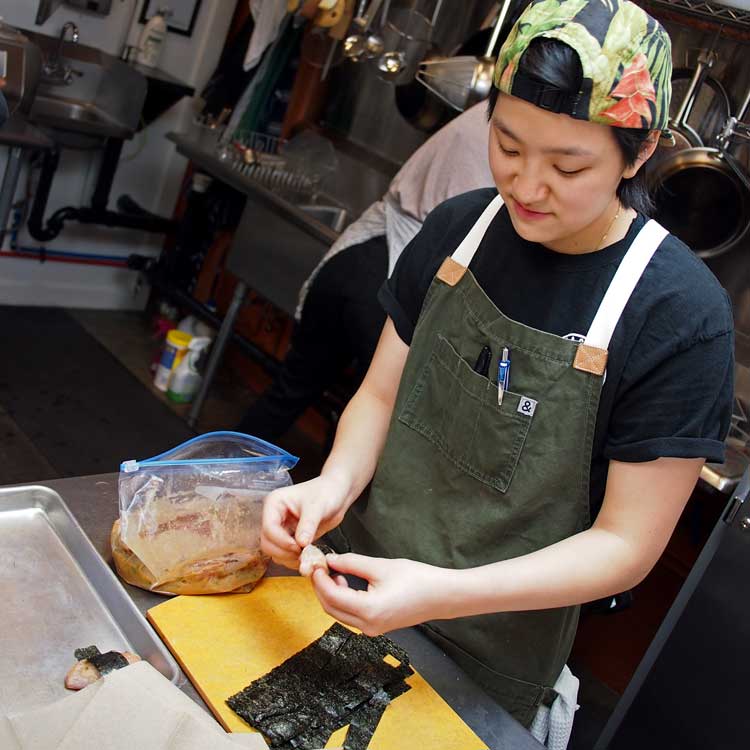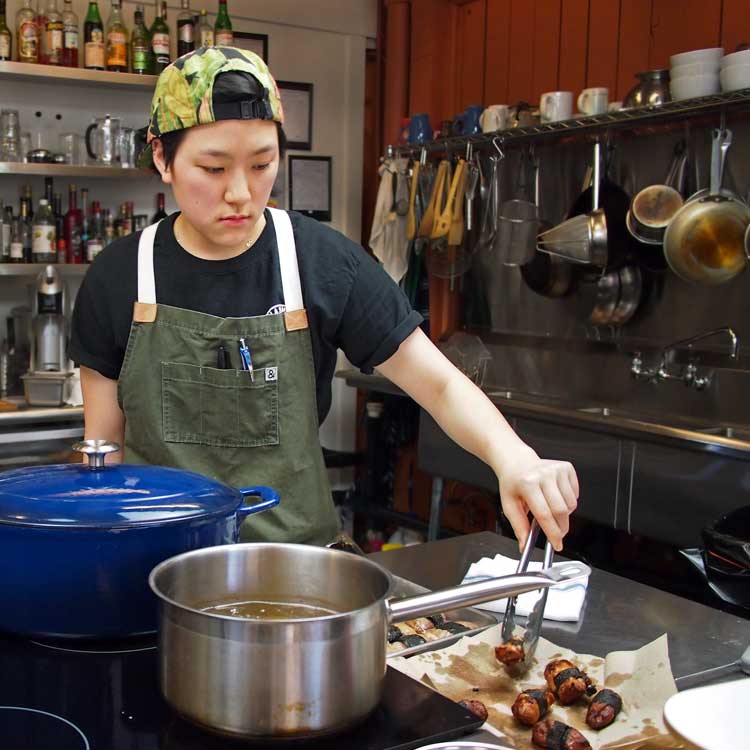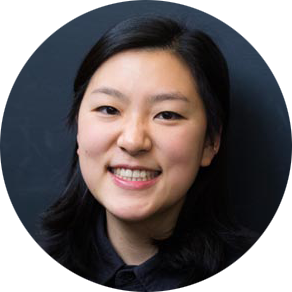 "Norimaki Chicken was actually my favorite recipe to eat when I was growing up. It was submitted to my elementary school cookbook. I wasn't actually deep frying anything in elementary school, but I was definitely helping with the marinade, and it's always a fun dish to have. It's like chicken nuggets, but better!

Make sure you get sushi nori – toasted nori isn't soft enough & will just crack when you try to roll it."Jade
6-8 Appetizer or 3-4 Entrée Servings
The recipe calls for 20 boneless quail breasts, because we think that's enough for about four nice entrée servings (though you may well want more). If you want to make more, the marinade is enough for 40-50 pieces.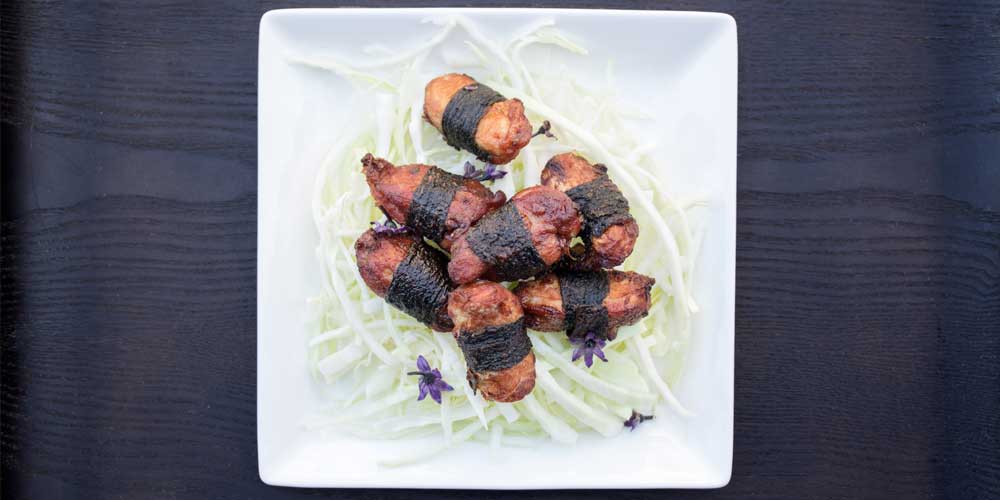 INGREDIENTS
Marinade

¼ cup Rice Flour

¼ cup Cornstarch

¼ cup Granulated Sugar

¼ cup Soy Sauce

3 cloves of Garlic, minced

¼ c Green Onions, finely chopped

2 tbsp Water
3 sheets of Sushi Nori (not toasted nori snacks), cut into 1" wide strips

High Heat Oil for Frying (we used peanut)
Optional: Finely Shredded Green Cabbage
DIRECTIONS
1
Combine the quail breasts and all the marinade ingredients in a large zip top bag, mixing until the flour, starch, and sugar are dissolved. Seal the bag & put it in the fridge to marinate for at least 30 minutes.
2
Remove the quail breasts from the marinade, shaking off the excess. Wrap the middle of each breast in a strip of nori.
"The starch in the marinade will help the nori stick to the quail breasts."
– Jade
3
Put high heat oil in a deep pot, enough to cover the bottom by 4 inches. Heat it on the stove to a temperature between 350-375°F.
4
Use tongs to lower several quail breasts into the oil, then fry them until they're cooked through (about 6-8 minutes).
"Try not to overcrowd the pan – 10 breasts at once in a wide skillet is a good amount"
– Jade
5
Once the breasts have cooked, remove them from the oil to a plate with paper towels to drain.
6
Check the oil temperature with a thermometer and let it come back into the 350-375°F before cooking more quail.
"If your oil temperature is too low, you'll get sad, soggy quail."
– Jade
7
Serve the breasts, atop shredded cabbage if desired.