Makes 4 Servings
WINE PAIRING
Crisp pilsner, or dry sparkling white or rosé wine
Our Nashville Hot Calamari runs rings around any other calamari you've made before. That's because our Spanish squid is super tender. To make this riff on Nashville Hot Chicken, we soak all the pieces in buttermilk, dredge them in seasoned flour, and toss them in a fiery sauce after frying. You'll definitely want something cooling, like ranch dressing, to quench the fire.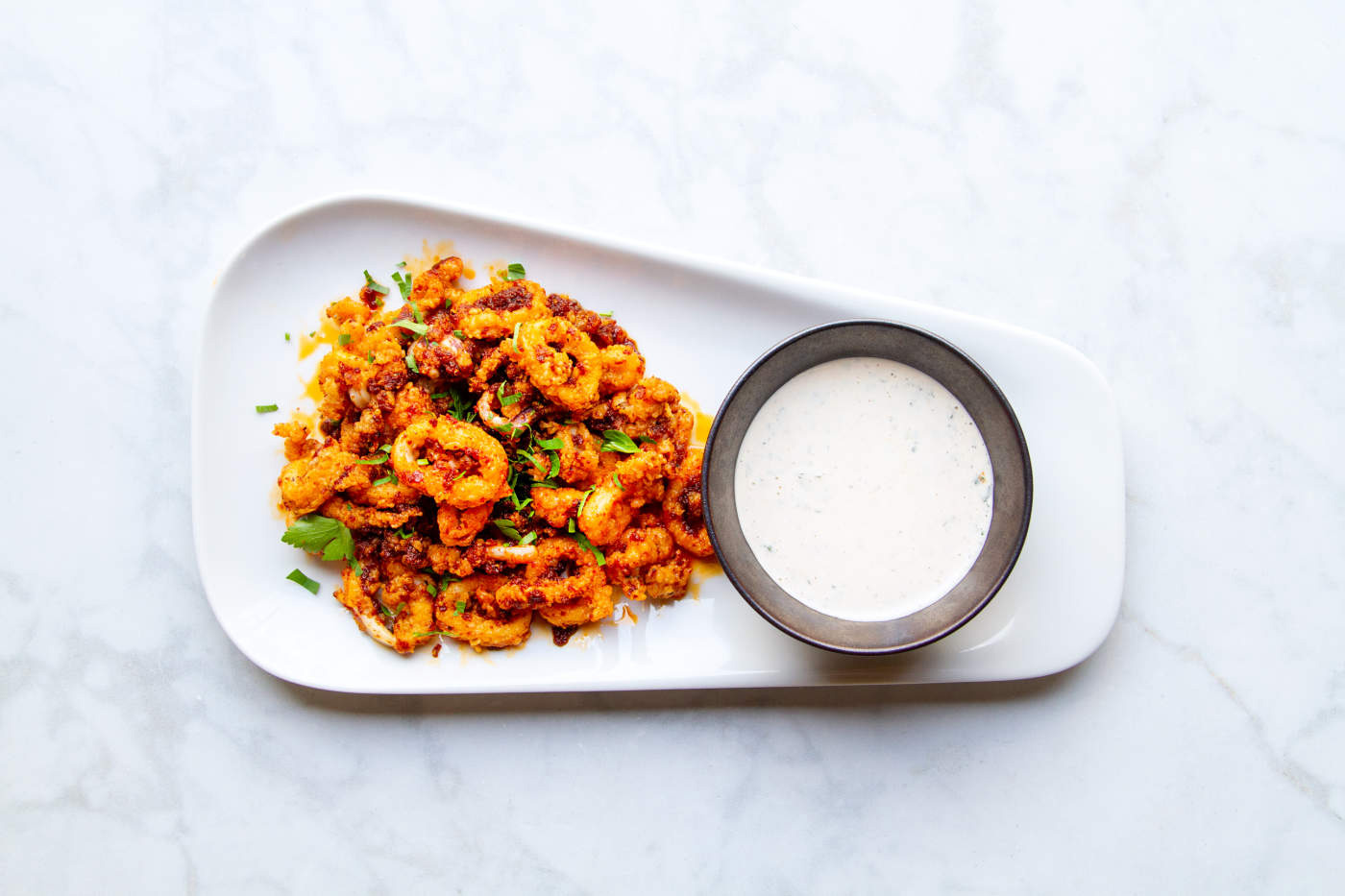 INGREDIENTS
1lb Spanish squid


1 cup full-fat buttermilk

1 cup all-purpose flour

Salt & pepper

2 tbsp canola oil

1 tsp salt

1 tbsp brown sugar or honey

¼ cup ground cayenne pepper

1 tbsp smoked paprika

2 tsp chili powder

1 tsp garlic powder

Oil for frying

Ranch dressing for dipping
DIRECTIONS
1
Cut squid tubes into rings. Soak overnight in buttermilk.
2
In a large bowl, mix flour, salt, and pepper.
3
Drain the squid rings through a sieve, removing as much buttermilk as possible. Dredge rings in flour, making sure they are fully coated but shaking off all excess flour.
4
In a separate bowl, mix the canola oil, salt, brown sugar, and other spices together.
5
Heat fry oil in a deep fryer or heavy skillet to 375 degrees. Working in batches to avoid crowding, fry squid rings until golden brown and crispy, approximately 6 minutes.
6
As soon as they come out of the fryer, toss the fried squid in the spice mixture.
7
Serve with ranch dressing.